This webinar was presented on, Tuesday, April 3, 2018, by Peter Gerhardt, EdD.
Webinar Description: For many individuals on the autism spectrum, graduation from high school (whether at age 18- or 21-years) is also a time of "aging out" of entitlement services guaranteed under IDEA. Unfortunately, research indicates that most graduates with autism will have "a difficult time following high school for almost any outcome you choose – working, continuing school, living independently, socializing and participating in the community, and staying healthy and safe. To complicate matters, many such youth begin their journey into adulthood by stepping off a services cliff" (Roux, et al, 2015, p. 8).
Part of this might be understood as resulting from the limited availability of appropriate services in adulthood. But some of the responsibility can be attributed to the limited or, at times, simply inadequate, transition programming provided by schools.
This webinar will provide a brief overview of some of the challenges to the provision of effective transition programming, discuss the important of focusing instruction and intervention outside of the classroom, and provide recommendations moving forward.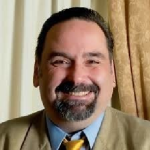 Peter Gerhardt, EdD, serves on numerous professional advisory boards including the Cambridge Center for Behavioral Studies. Dr. Gerhardt has more than 35 years of experience using applied behavior analysis principles in support of adolescents and adults with autism spectrum disorders in educational, employment, residential, and community settings.