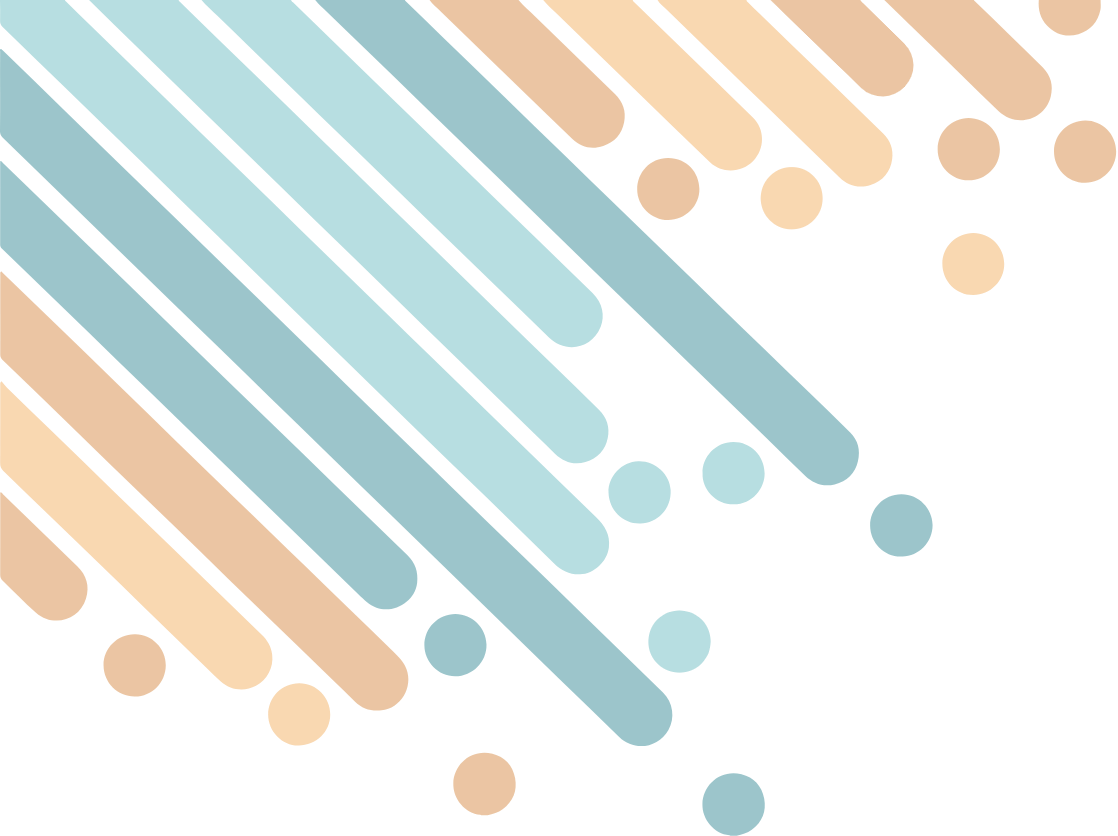 Our Board of Directors is a passionate group of individuals who provide leadership, life experience, and heart.  The Board is comprised of autistic individuals, family members of autistic individuals, and professionals in the field.  In addition to their life experiences with autism, the members of the Board bring diverse backgrounds in business and civic arenas to OAR.
The Board's responsibilities include: governing OAR, setting OAR's research direction, approving all plans for funding research and operating OAR, raising funds to support OAR's programs and activities, and ensuring that OAR's business and fiscal practices are sound and well-managed. All members of the Board are volunteers and receive no compensation for their service.
OAR welcomes applications from prospective Board members. Anyone interested in serving on OAR's Board of Directors should contact OAR Executive Director, Kristen Essex, via e-mail, or phone, (703) 243-9717
Read a Message from our Chairman
James M. Sack, Esquire
Chairman
The Sack Law Firm, LLC – McLean, Virginia
---
OAR is the last and final organizational stop in Jim's journey with autism that began when his daughter, Dana, then his son, James, were diagnosed with autism. Like every parent of a child with autism he knows, Jim and his wife learned everything they could about autism and did everything they could to provide the most complete treatment regimen for their children.
His path took him to serve as a member of the Autism Society of America's Board of Directors, then as the Vice Chairman of the ASA Foundation, before founding OAR and serving as its Chairman since 2001. He is pleased to say that Dana and James, now well into their adulthood, have lives that include work each enjoys and the continued love and support of their family.
Jim says, "We founded OAR because we wanted to focus more attention and funds on autism and autism research related to the everyday challenges it presents children like mine and others impacted by autism." He is proud of what OAR has been able to do in such a relatively short span and looks forward to continuing to add to its body of purposeful accomplishments with each passing year.
---
"Because of the clear sense of mission, OAR is doing valuable stuff now which has a direct impact on the lives of my two children with autism, Dana and James."
―Jim Sack
Lori Lapin Jones – Vice Chair
Lori Lapin Jones, Esquire
Vice Chair
Lori Lapin Jones PLLC – Great Neck, New York

---
Lori's journey through the world of autism began in 1997 when her younger son, Charlie (CJ) was diagnosed with autism. From a toddler who might never speak, through years of serious behavior issues, to rotating schools and adjusting medications, today CJ is an engaging and wonderful adult who is realizing his full potential.  CJ fully speaks, reads, plays sports, and is prospering in a life skills and vocational program.  CJ has positively and meaningfully impacted the entire Jones family, including leading his older brother's path to a Master's degree in special education. Having spent a lifetime teaching CJ, Lori has discovered that she has learned far more than she ever could have taught.
Lori has a dynamic career practicing law for over 40 years. She currently has a law firm in Great Neck, New York where her practice focuses on bankruptcy law and fiduciary roles. She is a frequent speaker in the field of bankruptcy law, and she has been recognized as one of the top businesswomen on Long Island.
---
"OAR's mission perfectly matches my interest in the autism field – focusing on how we can provide high-quality help to individuals with autism and their families today."
―Lori Lapin Jones
Marie Johnson – Treasurer
Marie Johnson
Treasurer
Partner, Ernst & Young LLP – Tysons, VA
---
Marie says, "As a parent of a son with autism, I have experience with the needs of the autism community. As my son gets older, I am particularly concerned about helping my son reach his potential as a contributing member of society as a working adult. OAR's initiative "Hire Autism" will help autistic people obtain opportunities that will, in turn, help us all build a better working world. I believe the "Hire Autism" mission is critical to maximizing the contribution that autistic people can make to our society and the sense of accomplishment and satisfaction that people with autism can derive from contributing to society through work."
Marie is a partner at Ernst & Young LLP in Consulting and the Americas Leader of ESG Risk serving clients in a variety of industry sectors. Marie has significant experience working with global companies on complex accounting and reporting, sustainability reporting, internal audit strategy, and sustainable third-party risk management and monitoring.
Marie is building a better working world by helping companies increase their transparency in sustainability measurement using reliable, real-time data. Transparent reporting helps companies decarbonize and eliminate human rights issues, including forced labor.
Marie graduated from the College of the Holy Cross, where she received a BS, with a double major in Accounting and Economics, and a concentration in African American Studies.  Marie is a Certified Public Accountant in Virginia and is a member of the American Institute of Certified Public Accountants, the Virginia Society of Certified Public Accountants and the Greater Washington Society of Certified Public Accountants.
---
"Funding practical studies and turning the results into helpful tools is an exceptional way to effect positive change in the autism community. "
―Marie Johnson
Kristen Essex – Secretary and Executive Director
Kristen Essex
Secretary
Executive Director, Organization for Autism Research – Arlington, VA
---
Kristen came to OAR in 2015 with an extensive professional background that included insurance sales, the restaurant industry, and newspaper and small business management. In her initial role as Business Manager and later with her 2018 promotion to Deputy Executive Director, she managed OAR's day-to-day operations, human resources, and finances. As of December 2022, Kristen is proud to serve as OAR's Executive Director.
Kristen is a native of the Washington metropolitan area. She received a Bachelor of Arts in Economics/Business from Randolph-Macon College and a Masters of Nonprofit Management from Regis University.
In her off time, Kristen enjoys to read, hike with her dogs, and spend time with family and friends.
---
"I am honored and excited to support OAR's mission not only as Executive Director but also as part of OAR's board. OAR's focus on applied research and evidence-based resources truly helps autistic individuals, their families, caregivers, and educators live better lives today. I appreciate any opportunity to carry out that mission and see its impact. "
―Kristen Essex
Liz Cavaliere
Senior Associate General Counsel, Kforce Inc.
Tampa, Florida
---
Liz Cavaliere currently serves as Director of Legal Operations, Senior Associate General Counsel for Kforce Inc., an award-winning, publicly-traded staffing and solutions firm headquartered in Tampa, Florida. In her role, Liz handles all legal escalations across more than fifty field offices throughout the United States, supervises contracting operations, and provides pragmatic legal counsel to leadership and corporate partners throughout the firm. Prior to joining Kforce, Liz was a litigation attorney at a respected labor and employment defense firm in Tampa.
Liz is most interested in the concept of neurodiversity as a competitive advantage for employers. As a new member of the Board, she is excited to partner with OAR and its Hire Autism program to help companies build their diversity programs and expand their recruitment efforts of the neurodivergent community and all the talents they have to offer.
Originally from New Jersey, Liz is a "Triple Hatter," earning three degrees from Stetson University. She received her Bachelor of Music degree in 2007, her M.B.A. in 2008, and her Juris Doctorate in 2012. In her very limited spare time, Liz enjoys reading both novels and non-fiction, playing music, Scrabble, and spending time with her brilliant husband and two beautiful children.
---
"Being a part of an organization that has done so much good for the autistic community inspires me to do my part to spread awareness about the incredible gifts these folks can share with society."
―Liz Cavaliere
Roberto T. Datorre
Executive Vice President, Commonwealth Charter Academy Charter School
Pennsylvania Bar Association (Chair, Young Lawyers Division: 2012-2013; Member, Board of Governors: 2012-2015)
Supreme Court of Pennsylvania Disciplinary Board (Member, Hearing Committee: 2014-Present)
AMBUCS Lancaster Chapter (Member: 2019 – Present)
LinkedIn
---
Roberto is executive vice president for Commonwealth Charter Academy Charter School (CCA), a public cyber charter school in Pennsylvania serving over 9000 students across the state (www.ccaeducate.me).  In his role, Roberto supports the school's board, administrators, teachers, and other staff in creating and delivering innovative programs to educate and help prepare children for life after graduation from high school.
Roberto and his wife, Elizabeth, have three children – Catherine, RJ, and Christian.  RJ was diagnosed with autism when he was four, although Elizabeth, who is a physical therapist specializing in helping children with physical and intellectual disabilities, observed clear symptoms of RJ's autism long before he was formally diagnosed. RJ's autism diagnosis led Roberto and Elizabeth to support RUN FOR AUTISM when they both took an interest in long-distance running in their late 30s. In addition to being a regular runner, Roberto enjoys swimming and engaging the Scouting activities with his children.
Roberto was born in Lima, Peru, and he moved to Miami Beach, Florida, as an infant with his family.  He earned a BA in Business Administration from the University of Florida and a JD from the University of Miami School of Law.  Roberto began his career as an assistant city attorney for the City of Miami Beach, Florida.  He moved to Elizabethtown, Pennsylvania, in 2005 after accepting a position with the Commonwealth of Pennsylvania where he served as legal counsel for 13 years prior to joining CCA.
Bill Donlon
Assistant to the Director, Eden II Programs
St. Joseph's College, NY, B.A. Political Science
OAR Board member since 2005
President Board of Directors Connecticut Center for Child Development, Knights of Columbus, CYO, FOP
Hicksville, NY
---
Bill is a member of the Board of Directors of the Organization for Autism Research. For over a decade, he has been employed at the Eden II Programs for Autistic Children and currently holds the title of Assistant to the Director. As a father of an autistic adult, his involvement in autism research has been extensive. His various works with children on the spectrum include vocational as well as group home management. Additionally, he has been recognized for his charitable work with organizations such as Nassau-Suffolk CYO, CCCD, Eden II Programs, Nassau-Suffolk Services for Autism, and the Knights of Columbus. Most recently, he assisted in the establishment of the Autism Center of Alaska.
Bill graduated from St. Joseph's College with a Bachelor's degree in Political Science. He worked for 20 years in the NYC Police Dept. and retired as a detective in the Brooklyn North Gang Squad. Additionally, he was a first responder to the 9/11 attacks of the World Trade Center.
Bill currently resides in Hicksville, NY with his wife Anne Marie and their four children. His eldest child Alex attends the Martin Barell Program for Autism, his daughter Brianna is a Psychology major at Muhlenberg College, his stepson Lorenzo will be entering the US Army, and his stepdaughter Alexandra attends grammar school and is an aspiring dancer.
---
"All my experiences working with OAR have all been memorable. Working on the scholarship committee has been the most rewarding for me."
―Bill Donlon
Cathy Schwallie Farmer
Startup Co-Founder, Advisor & Software Consultant
Berkeley, CA
Linkedin  
---
Cathy Schwallie Farmer has been in software development and technology for over 25 years, mostly focusing on HealthIT.  Cathy is an angel investor and serial entrepreneur (Schwallie Farmer Consulting, eSponte (HR Compliance automation), Brainotion (Autism Robotics) & PodCast TalkITTech). Cathy is an active Venture Board Advisor at the University of California, Berkeley's SkyDeck, LAUNCH, and Arrow Capital.
Cathy is part of a group/accelerator of Tech professionals of family members with autism/Asperger's, connecting on ideas and opportunities for Tech improvements for their loved ones. Cathy also is on the Board of Directors for Autism Center of Northern California.
She is an active volunteer for Special Olympics of Northern California and teaches catechism at St. Ambrose Catholic Church in Berkeley often including at least one child on the spectrum.
Cathy received a bachelor's from the University of Massachusetts, Boston in Computer Science and Math. She resides in Berkeley, California, and is the mother of two adult children, and sister of two brothers on the spectrum, one of whom has Asperger's and lives and works independently and the other lives in a group home at Eden's of NJ.
---
"The Schwallie Foundation is incredibly proud to support the OAR Schwallie Family Scholarship. Reading the applications is inspiring every year."
―Cathy Schwallie Farmer
Anthony Ferrera
M.S. Management
OAR Board of Directors
President OAR NJ
Member, UNICO of Hillsborough
Member, Knights of Columbus Council 1432
Hillsborough, NJ
Linkedin
---
Anthony is currently the Hillsborough Township Administrator of Hillsborough, NJ and former Mayor of Hillsborough.
His most notable contributions while on the Hillsborough Township Committee include the establishment of the Hillsborough Senior Center,  tax exemption for 100% disabled Veterans, and the inclusion of all children, those with and without special needs, into the Township Recreation Programs (winning the Governor's Award).  Anthony developed and helped raise $100,000 to build the first Inclusive Playground in Somerset County.  He was the recipient of the Somerset County Disability Advocate Award and has dedicated many volunteer hours to a number of organizations, such as the Knight of Columbus, OAR, Special Olympics, and UNICO.
Anthony previously worked for The New Jersey Department of Labor and Workforce Development Department, Empower Somerset, and AT&T for 20 years.  He is the proud father of two children, Danielle and Vincent.
He started his journey working with children and adults on the autism spectrum when he was a freshman in high school volunteering with the Special Olympics.  He realized at a young age the importance of celebrating the abilities one has, rather than focusing on the disabilities.  He began volunteering, coaching and raising money for children with special needs.  Today, he is a leading advocate for children and adults on the autism spectrum, and actively encourages community volunteerism.  He feels very fortunate to have an extremely talented team of volunteers in NJ.  The OAR NJ team supports outreach and local events, including runs for autism, and raises money for autism research.
---
"When I speak with parents that have children who have just been diagnosed with autism, there is nothing more rewarding than sharing experiences, encouragement, and resources to let them know that they are not alone on their journey."
―Anthony Ferrera
Peter Gerhardt, Ed.D.
Executive Director, EPIC School
Paramus, NJ
---
Peter Gerhardt, Ed.D., is the Executive Director of the EPIC School in Paramus, NJ. Peter has more than 35 years of experience utilizing the principles of Applied Behavior Analysis in support of adolescents and adults with autism spectrum disorders in educational, employment, residential and community-based settings. He has authored and co-authored articles and book chapters on the needs of adolescents and adults with ASD and has presented nationally and internationally on this topic. Peter is the Founding Chairman of the Scientific Council for the Organization for Autism Research and currently leads the Council with Dr. Joanne Gerenser. He is on numerous professional advisory boards including the Cambridge Center for Behavioral Studies. Peter received his doctorate from Rutgers, The State University of New Jersey's Graduate School of Education.
Lisa M. Hussman, MBA, BA
Lisa Higgins Hussman Foundation – President
Ellicott City, MD
---
Lisa Hussman is the parent of an autistic adult son and an adult daughter.  She has an MBA from Loyola College in Maryland.  Lisa has served on OAR's board since 2009. As OAR's Scholarship Committee Chairwoman, she established the Lisa Higgins Hussman Scholarship Program in 2013.  This scholarship supports students in Life Skills Programs as well as degree-seeking student programs.
She is the President of the Lisa Higgins Hussman Foundation, which has helped support OAR's research, scholarships, and program guides, including the Kit For Kids.  She has also participated, along with her nephews, in OAR's RUN FOR AUTISM program. 
Lisa has also served on the ARC of Howard County's board for five years where she received their Presidents Award in 2013.  She also received the ARC of Maryland's volunteer of the year award in 2015.   
---
"OAR's programs have a great impact.  It is especially rewarding to hear the success stories from the students who receive the Hussman, Schwallie, and Synchrony Scholarships."
―Lisa M. Hussman
Michael Kotowski
Retired Audit Executive
---
Mike is a former accountant and audit executive who now spends his days enjoying time with his wife, Erica, and their autistic son, Matthew.  Matthew was diagnosed with autism in the middle of the COVID-19 pandemic, making it even more difficult to navigate the early days of the diagnosis.  Mike is enthusiastic about OAR's mission and helping to enhance the lives of the members of the autistic community.  Mike also enjoys being outdoors – hiking, backpacking and fly fishing are among his favorite activities.
Most recently, Mike worked professionally as the VP of Internal Audit and Corporate Governance at NVR, Inc., one of the nation's largest homebuilders.  He ran the internal audit department and was also responsible for corporate governance and sustainability/ESG reporting for the Fortune 500 company.  Prior to that, Mike spent 14 years as an auditor with PwC in both St. Louis, MO and McLean, VA.
Mike is a graduate of Washington University in St. Louis, where he received both BSBA and MSBA degrees in Accounting.  He is a Certified Public Accountant (inactive) licensed in Missouri and Virginia.
---
"OAR's focus on helping members of the autism community throughout their lives, not just as children, is of critical importance."
―Mike Kotowski
Stephen Shore, Ed.D.
Assistant Professor at Adelphi University
Garden City, New York
Website
---
Dr. Stephen Shore is a professor at Adelphi University where his research focuses on matching best practice to the needs of people with autism.
In addition to working with children and talking about life on the autism spectrum, Stephen is internationally renowned for presentations, consultations and writings on lifespan issues pertinent to education, relationships, employment, advocacy, and disclosure. His most recent book College for Students with Disabilities combines personal stories and research for promoting success in higher education.
A current board member of Autism Speaks, president emeritus of the Asperger's Association of New England, and advisory board member of the Autism Society, Dr. Shore serves on the boards of the Asperger Syndrome and High Functioning Autism Association, The US Autism and Asperger Association, the Scientific Counsel of OAR, and other autism-related organizations.
---
"The potential of those of us on the autism spectrum is unlimited – just like with everyone else."
―Stephen Shore
Gregory Smith
United States Air Force Academy, BS in Management
University of Central Missouri, MS in Industrial Safety
Johns Hopkins University, MS in Information Systems
Lead Associate, Booz Allen Hamilton
Falls Church, Virginia
---
Gregory L. Smith is a Lead Associate at Booz Allen Hamilton (Booz Allen) in the Air Force Market in the Washington, DC area. Booz Allen is a leading provider of management and technology consulting services to the United States Government. Greg has been with Booz Allen since 1999 and prior to that he served 20 years in the Air Force in various positions to include: Intercontinental Ballistic Missile (ICBM) Launch Officer, ICBM Instructor/Evaluator, ICMB Plans Officer, Headquarters Air Force Budget Analyst, and Joint Staff nuclear command and control action officer.
Greg graduated from the United States Air Force Academy with a Bachelor of Science Degree in Management, the University of Central Missouri with a Masters of Science Degree in Industrial Safety, and Johns Hopkins University with a Masters' of Science in Information Systems.
Greg and his wife reside in Lorton, Virginia, and have one adult daughter. Their daughter was born at 26 weeks and was diagnosed early on as having autism. She is currently an artisan making jewelry in a county day program.
In his spare time, Greg enjoys running, movies, and reading. His once-a-year run is the Marine Corps Marathon 10K event as a fund-raiser for OAR. Greg is honored to be a member of the OAR Board.
---
"OAR is about helping those who are dealing with a disability that defies easy comprehension, we are serving a greater good."
―Gregory L. Smith
Joseph Mangalasseril Thomas
Joseph Mangalasseril Thomas
Miami University, BS in Supply Chain & Operations Management, minor in Information Systems, and Thematic Sequence in Disability Studies
Management Consultant, RSM US LLP
Financial Technology Teaching Assistant, Columbia University
Chicago, Illinois
---
Joseph Mangalasseril Thomas is a graduate of Miami University (Oxford, Ohio), and is currently pursuing a miniMBA from his alma mater. Along with his Board Member position, Joseph is currently a Management Consultant at RSM US LLP, and a Financial Technology Teaching Assistant at Columbia University.
Joseph is the older brother of James, younger brother of Jacob, and the son of Sherly & Tom. Joseph realized at a young age there will be a day when it is up to his older brother, Jacob, and himself to ensure their little brother, James, is safe, happy, and fully taken care of at all times. James was diagnosed with Autism Spectrum Disorder (ASD) early in his youth. Throughout their lives, the family has leveraged resources, programs, and initiatives in order to provide James with a sound quality of life.
Joseph states he is blessed to have James be a large motivator in daily life. Joseph has been a Peer Coach for Special Olympics Basketball, Bowling, and has taken other roles in related opportunities in the Chicago area. Along with this, his leadership positions stretch across several organizations which include, Co-Founder, Chairman of The Board, two Presidencies, and four Director positions.
Joseph currently resides in Chicago, Illinois. In his spare time, he enjoys golfing, exploring the outdoors, living spontaneously, or cherishing his time with his family or friends.
"I'd like to thank OAR, my family, friends, and God for supporting me in this opportunity to finally begin my dream of helping others. I am blessed to be advising the organization and being a part of their positive impacts on individuals, and families," says Joseph.
---
"OAR's positive impacts, and determined mission have been a helping hand for my brother, James. I'm blessed to assist an organization I truly stand behind, and leverage in my personal life."
―Joseph Mangalasseril Thomas
Edward Schwallie, In Memoriam
Edward H. Schwallie
Found Member (2001-2012); Member Emeritus (2012-2017)

---
Ed Schwallie (1984-2017) was one of the founding members of the Organization for Autism Research.
Ed received a BA from John Carroll University, and an MBA from Case Western Reserve both in Cleveland, Ohio. He had a long and wonderful career in Financial and Operational Management Consulting. Building up the Latin American Practice before taking on the key role of CFO for Booz Allen Hamilton, where he spent the majority of his career.
Ed was retired for over 20 years. Those 20 years allowed Ed to give back to support the causes and needs of those on the autism spectrum along with others with developmental issues. Ed served on many boards including Eden Autism (formerly named Eden Family of Services) and Our House (NJ group homes for those with developmental needs, which he founded). His knowledge of autism and finance gave him the ability to support the boards on multiple levels as well as start a foundation with the main purpose of helping those in need.
While his contributions to OAR over the years were many, the program that bears his family's name, the Schwallie Family Scholarship, will forever testify to his vision, his great interest in adults with autism, and his undying belief in their potential to achieve and lead lives of meaning and quality. Established in 2007, the program offers financial support to young men and women with autism pursuing college studies or vocational-technical training after high school. It was then the only program of its kind in the United States. For this and more, OAR honored Ed as the first board member Emeritus in OAR's 15-year history when he stepped down from the board in 2012. He remains the only person ever to receive that honor.
Ed lived in Manasquan, NJ with his wife Marge. Together they had six children, 11 grandchildren, and, at the time of his passing, three great-grandchildren.  Ed was the father to two sons on the spectrum, one living with Asperger's who lives and works independently, and the other living in a group home at Eden Autism, who works with supervision.
---
"Ed was instrumental in building OAR into the success it is today.  The scholarship program, which bears his family's name, endures as his living legacy and affirmation of his undying belief in the potential of autistic adults"
-Michael Maloney, OAR's founding Executive Director