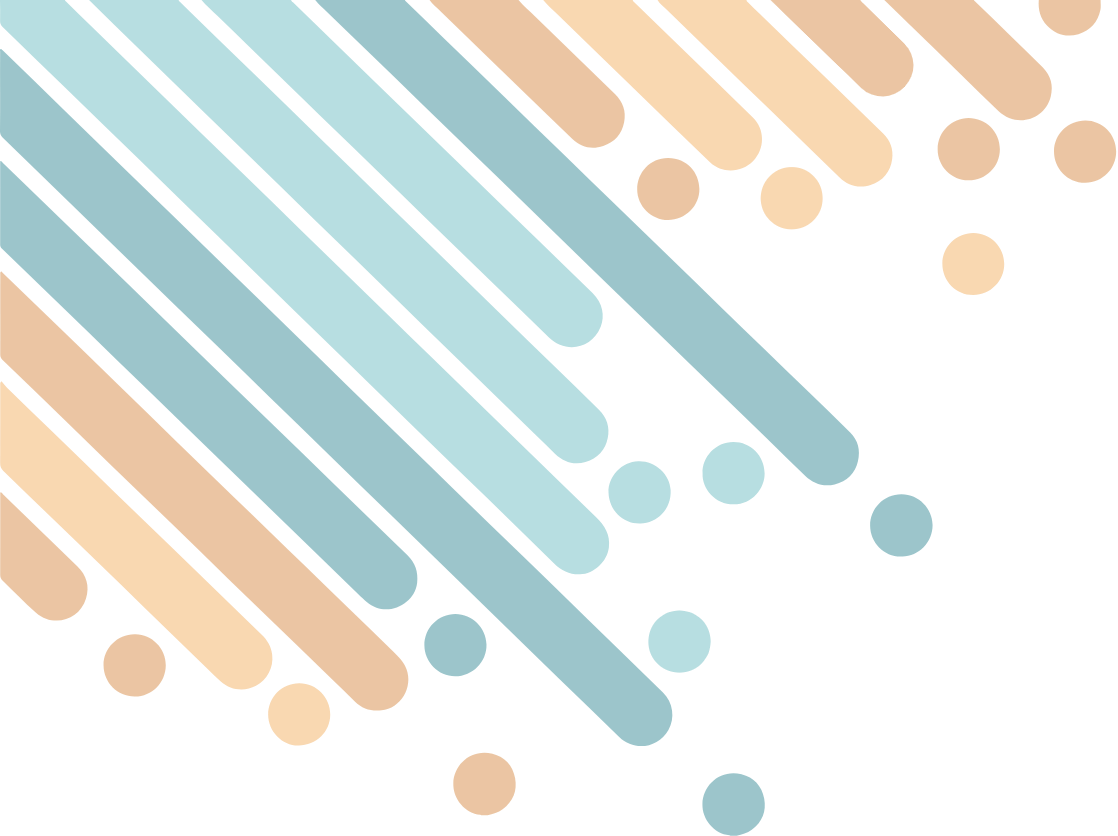 Organization for Autism Research's Scientific Council is comprised of leading autism and medical professionals from across the U.S.  Together, they serve as an expert information resource for OAR on matters related to research and current practice.
In that regard, the Council assists our Board of Directors in developing its research strategy, near-term priorities, and long-range research objectives. The Council also provides program guidance and oversight for the annual research competition and plays a central role in ensuring the highest quality reviews for prospective OAR Applied and Graduate research studies.
Read a Message from our Chair
Peter F. Gerhardt - Chair
Peter F. Gerhardt, Ed.D.
Chair
Executive Director – EPIC School, Paramus, NJ
Chair, Scientific Council
---
Peter Gerhardt, Ed.D., is the Executive Director of the EPIC School in Paramus, NJ. Dr. Gerhardt has more than 35 years of experience utilizing the principles of Applied Behavior Analysis in support of adolescents and adults with autism spectrum disorders in educational, employment, residential and community-based settings. He has authored and co-authored articles and book chapters on the needs of adolescents and adults with ASD and has presented nationally and internationally on this topic. Dr. Gerhardt is the Founding Chairman of the Scientific Council for the Organization for Autism Research and currently leads the Council with Dr. Joanne Gerenser. He is on numerous professional advisory boards including the Cambridge Center for Behavioral Studies. Dr. Gerhardt received his doctorate from Rutgers, The State University of New Jersey's Graduate School of Education.
Joanne Gerenser - Vice Chair
Joanne Gerenser, Ph.D.
Vice Chair
Executive Director, The Eden II Programs
Staten Island, New York
---
Joanne is the Executive Director of the Eden II Programs in Staten Island, NY. She is an adjunct associate professor at Brooklyn College. She received her Master's degree in Speech and Hearing Sciences at the Ohio State University and her Ph.D. Speech and Hearing Science from the City University of New York Graduate Center. She is Vice-Chair of the Scientific Council for the Organization for Autism Research. She serves on a number of boards, including the Council of Autism Service Providers, the InterAgency Council of NY, and the Staten Island Not for Profit Association. Dr. Gerenser is co-editor of the book ABA for SLPs: Interprofessional Collaboration for Autism Support Teams. She has authored several book chapters and articles on autism and developmental disabilities.
---
"With its published guides, its scholarship programs, and funded research, OAR makes a difference every day for individuals on the spectrum and their families." 




―

Joanne Gerenser
Shahla Ala'i, Ph.D., BCBA-D
Associate Professor, Department of Behavior Analysis, University of North Texas – Denton, TX
---
Dr. Shahla Ala'i received her B.S. from Southern Illinois University and her M.A. and Ph.D. from the University of Kansas. She is an Associate Professor in the Department of Behavior Analysis at the University of North Texas and the director of the North Texas Autism Project (NTAP). NTAP is a service, training and research program working in cooperation with several global partners, with applied anthropologists, and with Easter Seals North Texas. Shahla teaches classes on ethics, autism intervention, parent training, applied research methods, and behavior change techniques.
Shahla served on the governing board of the Behavior Analysis Certification Board (BACB) and as a subject matter expert on supervision and on ethics. She has published and presented research on ethics in early intervention, play, and social skills, change agent training, conditioned reinforcement, and evidence-based practice. She was awarded an Onassis Foundation Fellowship for her work with families and was also the recipient of the "Fessor Grahm" award, UNT's most cherished teaching award. She is currently collaborating on a book that explores the role of love and science in autism interventions.
---
"I am an applied behavior analyst and central to my profession is a commitment to learning about how to make meaningful differences. Attending Scientific Council meetings is a little like getting to go to a very advanced school." 




―

Shahla Ala'i
Kevin Ayres, Ph.D., BCBA-D
Professor & Co-director, Center for Autism and Behavioral Education Research, University of Georgia – Athens, Georgia
---
Dr. Kevin Ayres is a professor at The University of Georgia where he co-directs the Center for Autism and Behavioral Education Research (CABER). He began working with individuals with autism as a middle school teacher. He returned to the University of Georgia to pursue his doctorate. During this time he first learned of the Organization for Autism Research and was awarded a grant to conduct a pre-dissertation study.
Since joining the faculty at the University of Georgia, Ayres has served as Principal Investigator or Co-PI on multiple federally funded research and training grants. He has published one book and more than 70 articles and book chapters. Most of his scholarship focuses on the identification of teaching practices for improving learning outcomes of children with autism and most of this has had a technology focus. He currently oversees the three elementary school classrooms operated by CABER where his teams evaluate different instructional practices related to communication, skill acquisition, and reduction of problem behavior. He is also co-editor of Focus on Autism and Other Developmental Disabilities.
---
"OAR and the Scientific Council have a reputation for furthering applied research that will make a difference in the lives of individuals with ASD by empowering their parents, teachers, and therapists with scientifically sound practices." 




―

Kevin Ayres
Teal Benevides, Ph.D., MS, OTR/L
Associate Professor, Department of Occupational Therapy
Associate Professor, Institute of Public and Preventative Health
Augusta University – Augusta, GA
---
Teal Benevides, PhD, MS, OTR/L is an occupational therapist, researcher, wife, and mother. Currently, she serves as an Associate Professor in the Department of Occupational Therapy at Augusta University (AU) and maintains a joint appointment in the Institute of Public and Preventive Health, also at AU. Dr. Benevides is committed to fostering access to services and supports for individuals on the autism spectrum, and working to achieve better health outcomes and participation in meaningful life activities in alignment with priorities identified by autistic people. Dr. Benevides has received funding from agencies including the Health Resources and Services Administration (HRSA) and the Patient-Centered Outcomes Research Institute (PCORI). In her current work, Dr. Benevides aims to address the most pressing medical and mental health priorities faced by the autism community in collaboration with autistic partners. An extension of this work aims to understand and reduce racial/ethnic disparities in care for individuals on the autism spectrum. Dr. Benevides serves as a Deputy Editor for the journal Autism in Adulthood and as an Associate Editor for the American Journal of Occupational Therapy.
---
"I love that OAR is committed to ensuring that research is directed towards impactful science addressing important and often unfunded areas in autism research—gender diversity, care coordination, trauma, and many others." 




―

Teal Benevides

Jonathan Campbell, Ph.D.
Professor and Director, PsyD Program, Department of Psychology, Western Carolina University, Cullowhee, NC
---
Jonathan M. Campbell is a professor and director of the PsyD program at Western Carolina University. He is also a licensed psychologist and former professor at the School Psychology, Department of Educational, School, and Counseling Psychology, University of Kentucky. Dr. Campbell has worked in the field of neurodevelopmental disabilities for 20 years. He was a LEND trainee at the Boling Center for Developmental Disabilities at the University of Tennessee Health Sciences Center during his doctoral training. He completed pre-doctoral and postdoctoral training at the Yale Child Study Center in New Haven, CT. He serves as a member of the State of Kentucky's Advisory Council on Autism Spectrum Disorders. Dr. Campbell's research focuses on identifying and modifying the attitudes of typically developing peers towards students with autism spectrum disorders. He also researches the validity of early ASD screening instruments, both their comparative validity and cross-cultural validity. Dr. Campbell has authored or co-authored over 60 articles and book chapters and co-edited a text on the psychological assessment of children. He serves on the Editorial Boards of Focus on Autism and Other Developmental Disabilities, Journal of Developmental and Physical Disabilities, Journal of Psychoeducational Assessment, and School Psychology Review.
---
"I have been impressed by OAR's commitment to and passion for supporting applied research and the next generation of applied researchers in the field."
―Jonathan M. Campbell
Kara Hume, Ph.D.
Associate Professor, School of Education
UNC, Chapel Hill  Chapel Hill, NC
---
Dr. Kara Hume is a Scientist at the Frank Porter Graham Child Development Institute at UNC-Chapel Hill, as well as a Research Associate Professor in the School of Education. She serves as Principal Investigator (PI) and Co-PI on several studies with children, adolescents, and adults on the autism spectrum. Hume received her Ph.D. in Special Education from Indiana University and began at FPG in 2008. Hume has worked with children and young adults on the autism spectrum for 20+ years in a variety of capacities, including a home program therapist, teacher, trainer, and consultant. She was a classroom teacher for seven years working primarily with students on the autism spectrum and has worked with TEACCH Autism Program as a trainer for professionals in the field. She has authored 35+ articles and chapters, and her work has twice been recognized by the Interagency Autism Coordinating Committee (IACC) as one of the top-20 advances in the field.
---
"As a former classroom teacher, I appreciate OAR's commitment to supporting applied research in community-based settings, ensuring that the results are quickly impacting individuals with ASD, their families, and their service providers." 




―

Kara Hume
Sungwoo Kahng, Ph.D., BCBA-D
Chair, Department of Applied Psychology, Rutgers University, New Brunswick, New Jersey
---
Dr. SungWoo Kahng is Chair of the Department of Applied Psychology, Director of Academic Programs in Autism and ABA, and an associate professor at Rutgers University. Prior to his current position, he was an associate professor at the University of Missouri (MU) where he was also the chair of the Department of Health Psychology, the Founding Director the MU Graduate Programs in Applied Behavior Analysis, and Director of the Applied Behavioral Intervention Service of the MU Thompson Center for Autism and Neurodevelopmental Disorders. He was also a faculty member in the Department of Behavioral Psychology and a senior behavior analyst on the Neurobehavioral Unit at the Kennedy Krieger Institute as well as an associate professor in the Department of Psychiatry and Behavioral Sciences at the Johns Hopkins University School of Medicine. Dr. Kahng graduated from Kalamazoo College with a Bachelor of Arts in psychology and received his Ph.D. in behavior analysis from the University of Florida. He was an Associate Editor for the Journal of Applied Behavior Analysis where he also served on the Board of Editors. Additionally, he is on the Board of Editors for Behavioral Intervention and Review Journal of Autism and Developmental Disorders. He is a Board Certified Behavior Analyst. Dr. Kahng is the President of the Board of Directors of the Behavior Analyst Certification Board, a member of the Scientific Council of the Organization for Autism Research, President-elect of the New Jersey Association for Behavior Analysis, and a member of several advisory boards. Dr. Kahng is the recipient of the 2003 B.F. Skinner New Researcher Award given by Division 25 of the American Psychological Association. Dr. Kahng has co-authored over 90 peer-reviewed articles and chapters. The focus of his research and clinical work has been on assessing and treating severe problem behaviors exhibited by individuals with developmental disabilities. He is also interested in a broader research agenda, which includes topics related to employment and college support for adults with autism spectrum disorder as well as obesity and aging. Finally, he has mentored numerous undergraduate, master's level, and predoctoral students as well as post-doctoral fellows.
---
"I was drawn to the Scientific Council because of OAR's emphasis on evidenced-based, clinical research." 




―

Sungwoo Kahng
Gerald P. Koocher, Ph.D.
Senior Associate in Psychology, Boston Children's Hospital
Attending Psychologist, Boston Children's Hospital
Faculty, Harvard Medical School Bioethics Center
Boston, MA
Curriculum Vitae  | Linkedin  |  Website
---
Gerald P. Koocher, Ph.D., earned his doctorate in clinical psychology at the University of Missouri.  He serves as Provost and Senior Vice President for Academic Affairs at Quincy College in Quincy, MA. Prior to moving to Massachusetts in 2018, he was Professor and Dean of the College of Science and Health at DePaul University in Chicago.  Previously, he was Professor of Psychology and Associate Provost at Simmons College, Boston. He has also served as Chief of Psychology at Boston's Children's Hospital and Judge Baker Children's Center, and as Associate Professor and Executive Director of the Linda Pollin Institute at Harvard Medical School.
Currently Editor of the Ethics & Behavior journal, Dr. Koocher previously served as Editor of the Journal of Pediatric Psychology. He has published more than 350 articles and book chapters and authored or edited 17 books including Ethics in Psychology and the Mental Health Professions, the Psychologists' Desk Reference, and The Parent's Guide to Psychological First Aid.
Elected a Fellow of twelve divisions of the American Psychological Association and the American Association for the Advancement of Science, Koocher earned five specialty diplomas from the American Board of Professional Psychology (Clinical, Clinical Child /Adolescent, Family, Forensic, and Health Psychology).  He holds active psychology licenses in Illinois, Massachusetts, and New Hampshire. He served as Treasurer (1995 – 2005) and as President of the APA (2006).  He currently serves as Chair of the Board of the American Insurance Trust. 
---
"OAR research grants support outstanding investigators with innovative projects that provide both basic and applied support for projects that significantly benefit people with autistic spectrum disorders and their families." 




―

Gerald P. Koocher
Michael Londner, M.D., M.P.H., M.B.D.
Clinician, Business Owner, Consultant
West Virginia University – Berkeley Medical Center
Martinsburg, WV
---
Michael Londner, M.D., M.P.H., M.B.A., is currently at West Virginia University-Berkeley Medical Center Department of Emergency Medicine in Baltimore, MD, serving as the Assistant Medical Director, Director of APC's, Medical Director for BCEAA, and Adjunct Faculty for The WVU School of Medicine. He received his Doctor of Medicine from the Robert Wood Johnson Medical School in Camden, NJ, after studying at the Sackler School of Medicine at Tel Aviv University in Ramat Aviv, Israel. He went on to receive his Masters in Public Health and Business Administration both at the Johns Hopkins Schools of Public health and Business respectively. In addition to a number of articles and book chapters on emergency medicine, Dr. Londner has presented on various emergency medicine topics both nationally and internationally. He currently works both clinically and administratively, operates a free-standing business, and consults both within the medical field as well as extramural.
---
"This has been the single most rewarding and educational experience of both my personal life and professional career."


―

Michael Londner
Daniel Openden, Ph.D., BCBA-D
President & CEO, SARRC
Phoenix, Arizona
---
Daniel Openden, Ph.D., BCBA-D is President and CEO of the Southwest Autism Research & Resource Center (SARRC) in Phoenix, Arizona.  Since joining SARRC in 2007, Dr. Openden has advanced the center's clinical research, programs, and services.  In 2009, Dr. Openden and Dr. Christopher J. Smith, SARRC's VP & Research Director, received funding to initiate and research SARRC's Remote Telemedicine Program to provide follow up access to services via the internet for families living in rural/remote areas.  In 2011, the Centers for Medicare and Medicaid Services (CMS) identified SARRC's innovative, cutting edge inclusive preschool among the most promising practices in autism services to influence the development of effective care systems in other states. 
Dr. Openden is a Board Certified Behavior Analyst—Doctoral (BCBA-D) and is licensed as a behavior analyst in Arizona.  He has expertise in Pivotal Response Treatment (PRT), a comprehensive, evidence-based treatment model for children with ASD; presented research at regional, state, national and international conventions; served as Associate Editor for the Journal of Positive Behavior Interventions (JPBI) from 2008-2013; and been published in several peer reviewed journals and book chapters in the field. 
Dr. Openden is also an adjunct professor at Arizona State University (ASU) and serves on the Autism Speaks Family Services Committee; Scientific Council of the Organization for Autism Research (OAR); Arizona State University President's Advisory Community Council; Feeding Matters Medical Professional Council; and the Arizona Autism Coalition Advisory Committee.  Further, he is a founding member of the Council on Autism Services (CAS), a networking organization that brings together Presidents, CEOs, Executive Directors, Clinical Directors, and Program Directors to share high level information and identify gaps facing autism service delivery organizations.
Dr. Openden was honored as one of the Phoenix Business Journal's "Forty Under 40" up-and-coming community leaders in 2011 and in 2015 he was honored as one of the "Most Inspired Leaders."
---
"It is an honor to serve on a committee with such differing perspectives, each of which strengthens the grant review and decision process, for the common purpose of supporting scientifically rigorous, applied research that focuses on meaningful outcomes for individuals with autism and their families."


―

Daniel Openden
Dora M. Raymaker, Ph.D.
Research Assistant Professor, Portland State University
Portland, OR
---
Dora Raymaker, Ph.D. is a Research Assistant Professor at Portland State University's Regional Research Institute for Human Services in the School of Social Work, Co-Director of the Academic Autism Spectrum Partnership in Research and Education (AASPIRE, a community-academic partnership conducting research to improve the lives of adults on the autism spectrum), and an Autistic person.
Raymaker received training in Systems Science from Portland State University, and is broadly interested in community-engaged research practice; systems thinking; accessible technology, measurement adaptation, and knowledge translation; and dynamics at the intersection of science, society, and public policy. In application, Raymaker conducts intervention and services research in collaboration with disabilities and mental health communities; Raymaker's autism research, primarily with adults, is focused on intervention development to improve healthcare access and quality, to improve employment outcomes, and to reduce stigma. Raymaker is the Associate Editor of the journal Autism in Adulthood.
---
"OAR's commitment to research that directly and measurably improves lives is commendable; their willingness to include people on the spectrum directly in that process even more-so."


―

Dora Raymaker
Rachel Taylor, Ph.D., BCBA-D
Founder & Chief Executive Officer, Center for Applied Behavior Analysis
Founder, CABA Consulting
Los Angeles, CA
Curriculum Vitae  | Linkedin  |  Website
---
Dr. Rachel Taylor (formerly Dr. Tarbox) has supported individuals diagnosed with neurodevelopmental disorders for more than 20 years. Dr. Taylor started her career working in several prestigious institutions including the New England Center for Children and the Kennedy Krieger Institute. She is the former Co-Director of Research and Development for CARD and the Founder and Director of CARDs Specialized Outpatient Services. Dr. Taylor was also the founding ABA Department Chair at The Chicago School Los Angeles and has held faculty positions at California State University Los Angeles and the Channel Islands. She has published numerous peer-reviewed articles and book chapters and has served on the Executive Council for ABAI. Dr. Taylor is also the 2020 Conference Chair for CalABA. Her current interests include 1) protecting against a potential divide between science and practice and 2) demonstrating how ABA produces socially significant improvements regardless of age or diagnosis.
---
"During these uncertain times, my goal as a member of the Scientific Council is to support all efforts aimed at disseminating best practices for supporting individuals with ASD."


―

Rachel Taylor
Mary Jane Weiss, Ph.D., BCBA-D
Professor, Endicott College
Beverly, Massachusetts
---
Mary Jane Weiss, Ph.D., BCBA-D is a Professor at Endicott College, where she directs the Master's Program in ABA and Autism and is a mentoring faculty member in the Doctoral program.  She also conducts research with the team at Melmark. Weiss has worked in the field of ABA and Autism for over 30 years. She received her Ph.D. in Clinical Psychology from Rutgers University in 1990 and she became a Board Certified Behavior Analyst in 2000. She previously worked for 16 years at the Douglass Developmental Disabilities Center at Rutgers University, where she served as Director of Research and Training and as Clinical Director. Her clinical and research interests center on defining best practice ABA techniques, exploring ways to enhance the ethical conduct of practitioners, evaluating the impact of ABA in learners with autism, teaching social skills to learners with autism, training staff to be optimally effective at instruction, and maximizing family members' expertise and adaptation.  She serves on the Scientific Council of the Organization for Autism Research, is on the Professional Advisory Board of Autism New Jersey, is a regular reviewer for a variety of professional journals, and is a frequent member of service committees for the Behavior Analyst Certification Board. She is also a Past President of the Autism Special Interest Group of the Association for Behavior Analysis International, a former member of the Board of the Association for Professional Behavior Analysts, and a former Vice President of the Board of Trustees for Autism New Jersey.
Oliver Wendt, Ph.D.
Assistant Professor, Special Education
Purdue University – West Lafayette, IN
Curriculum Vitae  | Linkedin  |  Website
---
Dr. Oliver Wendt is Director of the Augmentative and Alternative Communication (AAC) and Autism Research Lab at the University of Central Florida. His team develops AAC interventions and technologies for minimally-verbal individuals on the autism spectrum. Dr. Wendt specializes in single-subject experimental designs and meta-analyses of these studies. He is first editor of the textbook "Assistive Technology. Principles and Applications for Communication Disorders and Special Education" (Emerald Publishing), and serves as Associate Editor for Augmentative and Alternative Communication, and Guest Editor for Evidence-based Communication Intervention and Assessment. His research lab received funding from the National Institute on Deafness and Other Communication Disorders (NIDCD), the U.S. Health Resources and Services Administration, and the AWS Foundation among other private organizations. In 2012 Dr. Wendt was a recipient of an Applied Research Grant from the Organization for Autism Research to investigate early language learning in AAC users with severe autism. His research has been recognized by the 2015 Outstanding Research Award by the Autism Society of America in addition to a 2005 Editor Award for the Most Significant Research Article in Augmentative and Alternative Communication (together with Schlosser, Angermeier, & Shetty).
As a research entrepreneur, Dr. Wendt founded the digital health start-up SPEAK MODalities to commercialize the AAC applications SPEAKall!, SPEAKmore!, SPEAKtogether!, and SPEAKplay! This work earned him the 2018 Autism Hero Award by the Anna Kennedy Charity, the 2017 Milken-Penn GSE Business Plan Competition Grand Prize from the University of Pennsylvania, the 2017 Edison Innovation Award, the 2016 R&D Award, and a 2015 Best in Education Tech Award. The AAC technologies derived out of Dr. Wendt's research lab were featured on CBS Sunday Morning, CNN iReport, the Economist magazine, TEDx, among other renowned media outlets. A TED talk is available at https://youtu.be/NSQn-TXg9cY.
---
"I joined to be an advocate for minimally-verbal individuals with autism and to support OAR in its outstanding mission to create impact through innovation in applied research."


―
Oliver Wendt
Patricia Wright, Ph.D., MPH, BCBA-D
---
Dr. Patricia Wright's commitment to ensuring all individuals with autism have access to effective services and supports has guided her work over the past 30 years, from her earliest responsibilities as a special educator, to state and national-level program management. Specific examples of her advocacy include the management in the design of a statewide system of support for children with autism for the state of Hawaii, several years as the National Director of Autism Services for Easter Seals, her industry positions leveraging technology and her work as SVP, Strategic Initiatives at NEXT for AUTISM developing innovative program options to increase the quality of life of those living with ASD.
Dr. Wright has held advisory roles for a number of professional associations and advocacy groups, including the Organization for Autism Research's Scientific Council, the Executive Committee for the Friends of the Center for Disease Control and Prevention, Board of Directors for the Association of Professional Behavior Analysts and the Autism Society Panel of Professional Advisors. She has been asked to provide expert testimony at Congressional Hearings and is a frequent contributor in the media, raising awareness of effective intervention for those living with disabilities.
Dr. Wright completed her Ph.D. and Master of Public Health from the University of Hawaii. Her research focuses on the delivery of evidence-based interventions in community-based settings and healthcare access for people with disabilities.
---
"OAR is committed to promoting applied science. Research to determine effective services and supports is imperative to ensuring people living with ASD lead high quality lives."
―Patricia Wright