OAR recently welcomed five members to its Scientific Council, known informally as SCOAR and welcomed Stephen Shore, Ed.D., to its board of directors.
Dr. Shore served on SCOAR for two years and comes to the board as a community representative. OAR established the community representative position for a person with broad knowledge of the autism community or an interested self-advocate to represent the perspective of the autism community. "It is my honor and pleasure to serve on the board," says Dr. Shore. "As a person on the autism spectrum, it's great to be a part of an effort to engage in quality, meaningful research promoting fulfilling and productive lives to the greatest extent possible for individuals with autism."
He is a professor at Adelphi University where his research focuses on matching best practice to the needs of people with autism. He also works with children and talks about life on the spectrum. His most recent book, "College for Students with Disabilities" combines personal stories and research for promoting success in higher education.
New SCOAR Members
We welcome the new SCOAR members and look forward to benefiting from their experience and expertise.
Shahla Ala'i-Rosales, Ph.D., BCBA-D, is an associate professor in the Department of Behavior Analysis at the University of North Texas and provides service, training, and research programs in cooperation with several local and global partners. She is also the director of BAO, a distance education program to increase access to behavior analysis education across the globe.
She is currently collaborating on a book that explores the roles of spirituality and science when parents are making decisions for their children with autism.
An original member of SCOAR in 2003, Dr. Ala'i-Rosales returned after taking a leave of absence in 2011. "I am an applied behavior analyst and central to my profession is a commitment to learning about how to make meaningful differences. Attending SCOAR meetings is a little like getting to go to a very advanced school," she says.
Kevin M. Ayres, Ph.D., BCBA-D, is a professor at The University of Georgia where he co-directs the Center for Autism and Behavioral Education Research (CABER). Dr. Ayres currently oversees the three elementary school classrooms operated by CABER where his teams evaluate different instructional practices related to communication, skill acquisition, and reduction of problem behavior. He is co-editor of "Focus on Autism and Other Developmental Disabilities."
He learned about OAR while pursuing his doctorate at the University of Georgia and was awarded a grant to conduct a pre-dissertation study. He believes that OAR "plants seeds by providing sufficient funding for researchers to test out ideas that might not be initially fundable via larger federal grants. This is critical to the advancement of science."
SungWoo Kahng, Ph.D., BCBA-D, is an associate professor and chair of the Department of Health Psychology at the University of Missouri and the founding director of the university's Graduate Programs in Applied Behavior Analysis. He is also the director of the Applied Behavioral Intervention Service of the Thompson Center for Autism and Neurodevelopmental Disorders.
Dr. Kahng is currently an associate editor for the "Journal of Applied Behavior Analysis" and serves on the Board of Editors for "Behavioral Intervention." He is on the board of directors of the Behavior Analyst Certification Board, the Missouri Association for Behavior Analysis, and the Mid-American Association for Behavior Analysis.
He was drawn to SCOAR because of OAR's emphasis on evidence-based clinical research. "I have always held OAR in high regard because of its emphasis on evidence-based research with practical implications. I relish the opportunity to be involved in this process," he notes.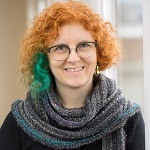 Dora Raymaker, Ph.D., is a research assistant professor at Portland State University's Regional Research Institute for Human Services in the School of Social Work, co-director of the Academic Autism Spectrum Partnership in Research and Education (AASPIRE), and an autistic person. She is the associate editor of the journal "Autism in Adulthood."
She is broadly interested in community-engaged research practice; systems thinking; accessible technology, measurement adaptation, and knowledge translation; and dynamics at the intersection of science, society, and public policy. In application, Dr. Raymaker conducts intervention and services research in collaboration with disabilities and mental health communities. Her autism research, primarily with adults, focuses on intervention development to improve health care access and quality, improve employment outcomes, and reduce stigma.
"OAR's commitment to research that directly and measurably improves lives is commendable. Their willingness to include people on the spectrum directly in that process even more so," she says.
Dennis H. Reid, Ph.D., BCBA-D is the founder and current director of the Carolina Behavior Analysis and Support Center in Morganton, North Carolina. His company has employed people with autism and other severe disabilities in a supported work capacity for more than 20 years.
With over 40 years of experience as a clinician and supervisor in educational, residential, and community support settings for people with autism and other developmental disabilities, Dr. Reid has consulted with human service agencies in the majority of states of the United States as well as Canada, Australia, and New Zealand.
He joined SCOAR primarily because of OAR's active support of applied research to promote quality of life among people with autism. "My goal as a council member is to have an impact on the quantity and quality of applied research in autism," he explains.
"We are immensely grateful for this new infusion of scientific experience to our Scientific Council," says Peter Gerhardt, Ed.D., Scientific Council chair. "Each new member brings a unique combination of insight and expertise that will help us navigate the research agenda we have set for the coming years."
---
Related Posts