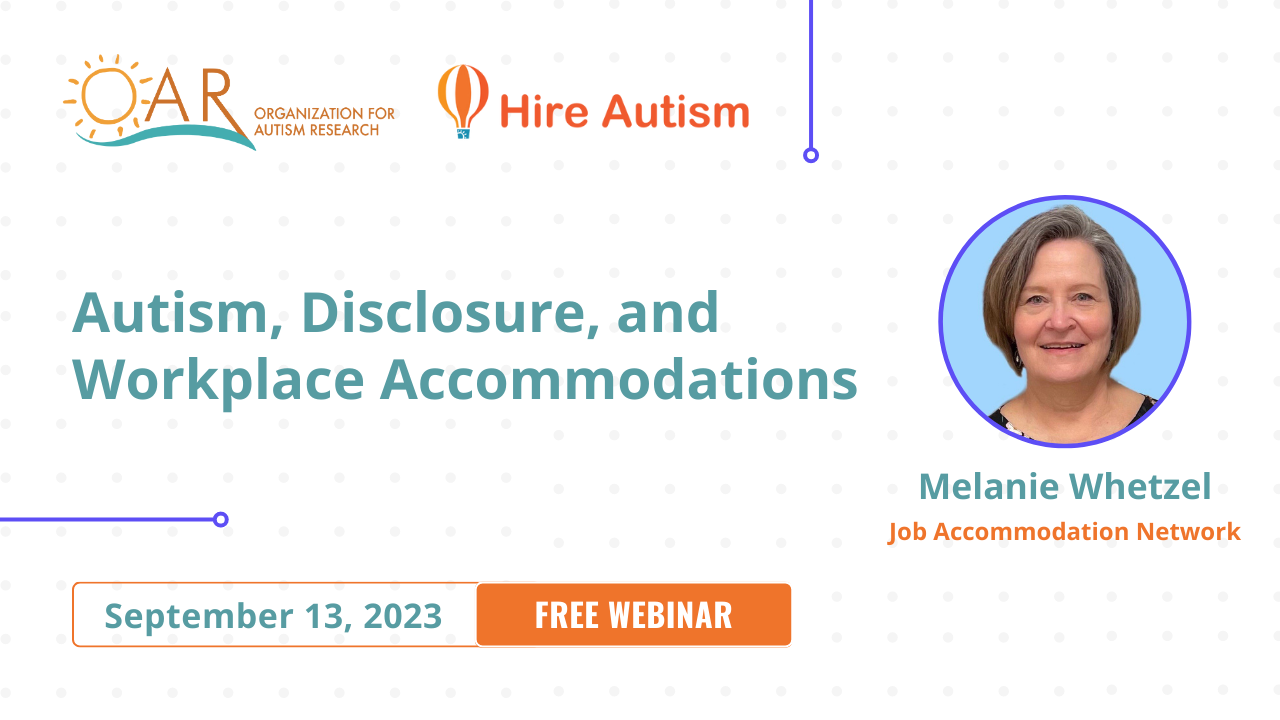 Webinar: Autism, Disclosure, and Workplace Accommodations
Autism, Disclosure, and Workplace Accommodations
Presented by: Melanie Whetzel, M.A., CBIS 
What is neurodiversity? What disabilities and characteristics best describe someone who fits under this umbrella term? Is being neurodiverse a disability under the Americans with Disabilities Act (ADA)? Join Melanie Whetzel, principal consultant from the Job Accommodation Network, for a session that focuses on autism and neurodiversity in the workplace. Learn what this concept means and how autistic individuals may be covered as persons with a disability under the ADA. She will discuss disclosure, accommodations, performance and conduct, and more. This session will include real-life examples and allow time for questions.



 Certificate of Attendance
If you have any questions or comments about this event or if you would like to request specific webinar topics for the future, please contact us at programs@researchautism.org.
Speaker
Melanie Whetzel

Principal Consultant - Job Accommodation Network

Melanie Whetzel is a principal consultant and team lead for the Job Accommodation Network (JAN), the leading national source of expert guidance on workplace accommodation and disability employment issues. Prior to her career with JAN, she taught and advocated for students with disabilities in the public school system for 14 years. She holds a Master of Arts in special education and a Bachelor of Arts in English. She has completed a graduate certification in career planning and placement for youth in transition and is also a certified brain injury specialist.