This webinar was presented on, Thursday, April 17, 2022, by Emily Rothman, ScD, Laura Graham Holmes, M.S., and Reid Caplan.
Webinar Description: Healthy Relationships on the Autism Spectrum (HEARTS) is a six-session online class to support autistic adults who want to strengthen their friendships and dating relationships. HEARTS is different from other social skills classes in that it was designed collaboratively with autistic people and uses a team-teaching approach involving one autistic and one non-autistic teacher. In this webinar, we described why and how we developed the content of the HEARTS class, how we partnered with the organization AANE to deliver it, results of our pilot test, and why autistic/non-autistic co-teaching teams are essential for the neurodiversity-embracing approach.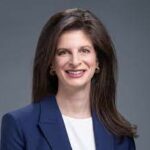 Emily Rothman ScD, Professor and Chair of Occupational Therapy at Boston University's Sargent College. She also has secondary appointments at the BU School of Public Health in Community Health Sciences, and at the BU School of Medicine in the Department of Pediatrics and the Department of Emergency Medicine.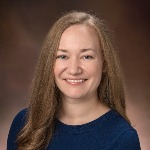 Laura Graham Holmes M.S. is a professor at the Silberman School of Social Work. She has a decade of experience providing evidence-based clinical assessment, intervention, and consultation with a particular focus on cognitive behavioral therapy (CBT). She has provided care for adults, children, and adolescents across settings including rural community mental health, inpatient and partial hospitalization units, a clinic serving youth experiencing homelessness, autism specialty clinics, and the world-class CHOP and University of Pennsylvania hospital systems.
Reid Caplan is a first-year PhD student, whose research centers the voices of and works to promote community inclusion for people with intellectual and developmental disabilities. He is the Accessible Policy Fellow at the Autistic Self Advocacy Network, where he strives to create disability policy materials that are easily understandable to everyone whose lives are impacted by this information. He received his B.A. in Health and Society from Beloit College, where he was honored with the Jane Quisenberry and Willard Wirtz Prize for Public Service for his disability advocacy on-campus and in the community.