As an autistic person who has friendships with both autistic and non-autistic folks, I can say that building successful friendships across the neurodiversity spectrum requires mutual respect, understanding, and a willingness to embrace differences.
For me, friendships with other autistic people often come naturally. We share similar experiences and challenges, and we can relate to each other's perspectives in a way that feels validating and affirming. Our friendships are built on a foundation of mutual understanding, acceptance, and support.
On the other hand, friendships with non-autistic people can sometimes feel more challenging. I may struggle to pick up on social cues or understand non-literal language, and my sensory sensitivities can make certain activities or environments uncomfortable for me. But with patience, communication, and a willingness to learn from each other, these friendships can be just as meaningful and rewarding as friendships with other autistic people.
Here are some tips that I have found helpful in building successful friendships with both autistic and non-autistic individuals:
1. Be open and honest about your needs and boundaries
It's important to communicate your needs and boundaries clearly and assertively. Let your friends know what kind of social situations or environments you are comfortable with, and what kind of support or accommodations you might need. Being open and honest about your needs can help your friends understand you better and create a more comfortable and inclusive friendship.
2. Be patient and understanding
Autistic people may process information differently, struggle with social interactions, or experience sensory overload. Non-autistic friends may not understand these experiences, but being patient and understanding can go a long way in building a strong and supportive friendship. Give your friends the time and space they need to feel comfortable and confident, and try to see things from their perspective as well.
3. Embrace differences
Autistic people may have unique interests, strengths, and challenges. Embrace and celebrate these differences, and be willing to learn more about what makes your friend tick. Similarly, share your own interests and talents with your friends, and encourage them to embrace and celebrate your differences as well.
4. Focus on mutual interests and activities
Finding mutual interests and activities can help build a strong foundation for a friendship. Whether it's playing video games, going for a hike, or watching a movie, finding something you both enjoy can create shared experiences and memories that strengthen your bond.
5. Celebrate each other's successes
Autistic people often face unique challenges and barriers, but we also have many strengths and talents to celebrate. Similarly, non-autistic friends may have their own successes and accomplishments to celebrate. Take the time to acknowledge and celebrate each other's successes, no matter how small they may seem.
Final Tips
In addition to these tips, there are some other things to keep in mind when building friendships with autistic people. One of the most important things is to avoid stereotypes and assumptions about autism. Not all autistic people are alike, and each person has their own unique strengths, challenges, and needs. Taking the time to get to know the individual, rather than making assumptions based on stereotypes or media portrayals, is crucial for building a genuine and respectful friendship.
Another important thing to remember is that autistic people may communicate and express emotions differently than non-autistic people. This can lead to misunderstandings or misinterpretations if both parties are not aware of these differences. Autistic people may have trouble reading non-verbal cues or may express emotions in a more subdued or muted way. Non-autistic friends can help bridge this gap by being clear and direct in their communication, and by asking for clarification or checking in if they are unsure about something.
Finally, it's important to recognize that building friendships takes time and effort. It's not always easy to navigate the complexities of neurodiversity, but the rewards of a genuine and supportive friendship are well worth it. By embracing differences, being patient and understanding, and focusing on mutual interests and activities, you can build successful friendships with both autistic and non-autistic people that enrich your life and the lives of those around you.
---
Hana Gabrielle Bidon is a Technology Business Systems Associate at Wells Fargo and a freelance writer on Medium. She is diagnosed with Autism and ADHD (Combined Type) and often writes about neurodiversity, mental health, AI, technology, and diversity in STEM. In addition to her professional work, Hana Gabrielle enjoys writing, reading, hiking, swimming, and rock climbing. You can follow her on Medium at hanagabrielle.medium.com and visit her website at hanagabriellebidon.github.io. Connect with her on LinkedIn at linkedin.com/in/hgbidon.
Fathers are a primary communication and play partner for children. They play and talk with children in different ways than mothers do, providing important support for social communication and play development. Despite this critical role in child development, fathers are underrepresented in both autism communication intervention and research. Fathers have described feeling like the "odd man out" of therapies and schooling for their children with autism. By not making efforts to include them in intervention, we may be missing out on the potential benefits of father-child social communication models.
Benefits of Involving Fathers in Communication Intervention
Father-Child Language: Compared to mother-child language, fathers tend to use language with children that is more direct and complex. For both non-autistic and autistic children, this high-quality input can support language development. Specifically, fathers' use of responsive language, or language that matches their child's focus of attention, is linked to stronger child language skills.
In addition, fathers' direct communication may help improve their children's social awareness. For instance, rather than ignoring errors in communication, fathers tend to use these opportunities to provide feedback to their child through repetition, modeling the correct response, and sometimes requesting clarification. For autistic children, fathers' direct feedback may support language development and encourage children to clarify their messages, thus increasing their awareness of the impact of their communication on others.
Father-Child Play: Play is one of the most important tasks of child development, requiring the integration of cognitive, social, and emotional skills. Parents have an integral role in the development of their child's play skills. For both non-autistic and autistic children, early symbolic play is a predictor of later language development. For many young children, fathers are the primary play partner, and play with fathers is different from play with mothers. Whereas mother-child play tends to be more didactic, teaching children through play, father-child play tends to be more physical, or rough-and-tumble, and also very engaging.
Fathers may not realize that their usual ways of playing can be beneficial for their child's social and language skills. Lifting the child in the air, for example, and pairing the action with words that match the child's focus of attention (e.g., "You're going up in the sky!", can be effective ways of targeting both joint attention and communication. In addition, high-quality physical play with fathers can provide important sensory input that may help children to regulate their emotions. Importantly, when autistic children engage in play with fathers in ways that match their focus of attention, their social communication skills are enhanced. Thus, involving fathers in play-based intervention to use these supportive strategies is an underutilized, but important way to improve social communication outcomes for autistic children.
Current Challenges to Involving Fathers in Autism Intervention: Although there are numerous benefits of engaging fathers in intervention, there are also several challenges to involving fathers effectively. One challenge is scheduling. Families of autistic children are busy. In many two-parent families, fathers of autistic children tend to work more hours outside the home than mothers. This limits access to therapies that are typically delivered during work and school hours. Moreover, many autistic children receive multiple therapies, limiting their availability to participate in additional interventions with their fathers. Using online communication coaching can enable more fathers and children to access and participate in interventions. Beyond scheduling limitations, another challenge to father involvement is that current interventions may not reflect father-child interaction styles. Finally, current interventions may not include father-friendly approaches in parent training. Given these challenges, there are several ways interventionists can make communication intervention therapy more amenable for fathers and potentially effective for children.
Read about Dr. Flippin and Dr. Moore's OAR-funded research study in this month's Research Preview.
How To More Effectively Involve Fathers in Intervention
Incorporate Father-Child Play Styles: Incorporating activities that reflect father-child interaction styles, including more physical or "rough-and-tumble" play as well as generally more active sessions with fathers is a great first step in making interventions more father-friendly and effective and fun for children.
Include the Whole Family in Intervention: Research shows that fathers prefer intervention formats that involve the entire family and include activities that fathers can do with their children. Thus, adapting the context of intervention sessions to be more active and physical, with greater family involvement, may make early intervention sessions more appealing to fathers of autistic children.
Provide Parent Coaching Information in More Father-Friendly Ways: When working with fathers, it may be beneficial to take into consideration how parents learn new information. For example, as learners, women may prefer receiving support and feedback from instructors and working with others in a cooperative and collaborative environment. Women generally prefer to receive explanations and directions and delay decisions until all the available information is gathered. This female style of learning and training is reflected throughout our collaborative model of early intervention and likely has resulted both from a traditional focus on mothers and from early intervention being a predominantly female field.
In contrast, male learners may prefer receiving feedback from peers, such as other fathers of autistic children, rather than from an instructor. Men also tend to prefer working independently. Finally, as opposed to watching and waiting until all the information is gathered, men are often more comfortable jumping in to manipulate materials and problem solve. When working with fathers, clinicians can incorporate more male-friendly teaching and learning strategies such as using video modeling or photos of target strategies and task-oriented teaching strategies.
Communicate with All Parents and Caregivers: Finally, interventionists can be mindful of including fathers in all home-therapist communication. Fathers may not feel like a full member of their child's educational therapeutic team if their participation is limited to individualized educational plan and individualized family service plan meetings. Even if fathers are not the primary manager of their child's therapies, interventionists can share regular updates with fathers and solicit their perspectives on goals, progress, and strategies. Supporting fathers in being partners in their child's intervention is a key component of truly "family-centered" intervention.
In summary, fathers of children with autism are currently underrepresented in both early intervention and research. However, fathers have unique interaction styles that can make important contributions to the language and play development of children with autism. Involving fathers effectively may lead to improved outcomes in child social communication skills and have benefits across the family.
---
Michelle Flippin, Ph.D., CCC-SLP, is an assistant professor in the Department of Communicative Disorders at the University of Rhode Island, Kingston. Dr. Flippin's research examines the development of social communication skills in children with neurodevelopmental disorders. She is particularly interested in understanding and enhancing the role of fathers to optimize social communication skills for autistic children. She currently serves as an editorial board member of the American Journal of Speech Language Pathology. Prior to her academic career, Dr. Flippin worked as a speech-language pathologist in early intervention.
Adam Moore, Ph.D., is an associate professor and director of special education graduate programs at Roger Williams University, Bristol, Rhode Island. His research focuses on inclusive education, family-centered partnerships in special education, the experiences of college students with disabilities, and social justice in education. As a national leader in the Teacher Education Division of the Council for Exceptional Children (CEC), Dr. Moore has worked to support teacher educators in small special education programs for the last five years. Spanning over 18 years in the field, his area of expertise includes special education teacher preparation program design, accreditation, and program improvement.
In November, OAR's Board of Directors authorized funding for seven applied autism research studies in 2023. These new grants, totaling $276,212, bring OAR's total research funding to more than $4.7 million since 2002. This article is the sixth of seven previews to be featured in The OARacle this year.  
Autistic children have marked deficits in communication that can persist across the lifespan. Developing interventions that can be widely and effectively implemented by caregivers to improve communication skills for autistic children is critical.
To date, parent intervention research has focused primarily on mothers. By not involving fathers, clinicians, and researchers are missing important opportunities to involve a primary communication and play partner in achieving maximal communication gains for autistic children. Fathers play an important role in early language input. In general, fathers use parent-child language models that differ from mothers, including more directive language and higher-level syntax and vocabulary, which may influence child communication outcomes in critical ways.
An OAR-funded two-year study led by Michelle Flippin, Ph.D., CCC-SLP, and Adam Moore, Ph.D., will pilot the feasibility and efficacy of Father Communication Coaching, a telehealth coaching program optimized to effectively involve fathers in intervention and improve social communication skills for autistic children. The study, Optimized Father Coaching to Advance Communication Skills for Children with Autism Spectrum Disorder, will contribute to a better understanding of factors that lead to increased use of intervention strategies by fathers and improved child outcomes.
The goals of the study are to:
Determine the positive outcomes of a responsive parent coaching intervention, tailored to fathers, to improve child social communication skills.
Identify parent and child characteristics associated with fathers' use of targeted strategies and child joint engagement and communication gains.
Understand how fathers' perceived implementation successes and challenges impact use of the strategies and intervention outcomes.
Dr. Flippin is an assistant professor in the Department of Communicative Disorders at the University of Rhode Island. She is a speech-language pathologist specializing in autism spectrum disorder and developmental disabilities. Her research focuses on social communication development and intervention for children with ASD, specifically in understanding and enhancing the role of fathers in interventions to improve social communication outcomes for autistic children. As a clinical speech-language pathologist, she provided assessment and treatment for autistic children in early intervention, preschool, and public-school settings.
Dr. Moore is an assistant professor of special education and director of special education graduate programs at the University of Rhode Island. He is a board-certified exceptional needs specialist and former special education teacher. He has published 21 peer-refereed manuscripts concerning the experiences of families of children with disabilities (specifically autistic children), college students with disabilities, and inclusive practices and interventions for children and families.
Dr. Flippin and Dr. Moore wrote this month's How To, focusing on how to more effectively involve fathers in intervention.
Methodology
Dr. Flippin and Dr. Moore will recruit 12 pairs of autistic children and fathers to participate in the study in groups of three pairs each. For each group, the researchers will establish baseline data for how fathers use responsive strategies, child joint engagement, and child spontaneous expressive communication. Dr. Flippin will be the clinician for the intervention, teaching fathers two verbal strategies (follow-in comments, follow-in directives) and two play strategies (physical play, object play). Each strategy will include seven steps:
Clinician creates buy-in with the father.
Clinician describes the strategy and the rationale for using it.
Clinician provides a model of the strategy.
Father completes an implementation plan.
Father implements the strategy during the father-child session.
Father completes a reflection log.
Clinician and father review how the father did with booster lessons as needed.
Once the father has mastered the strategy, instruction will begin on the next strategy, continuing until the fourth and final strategy is mastered.
Evaluation
Dr. Flippin and Dr. Moore will examine data from the intervention to document overall performance across participants and to identify associations between parent and child characteristics and how the fathers learned and used the targeted strategies. Parental characteristics include socioeconomic status, parental stress, and broad autism phenotype (mild impairments in social and communication skills that are similar to those shown by autistic individuals but exhibited to a lesser degree). Child characteristics include autism severity, adaptive skills, language skills, and sensory profile.
They will also collect data to examine changes from pre-intervention to post-intervention in adult word count, child vocalizations, and father-child conversational turns. Examining the influences of both parent and child characteristics on parent strategy use and child communication skills across intervention phases will enable the researchers to test the intervention in a larger study.
At the completion of each intervention, the researchers will interview the fathers to assess their belief systems, expectations, achieved goals and outcomes, and problem-solving strategies. Dr. Flippin and Dr. Moore believe that getting their input on which strategies work for them and are best for their children may increase their adherence to using the strategies, ultimately helping to improve the child's social communication.
Practical Relevance
The study will potentially result in three important outcomes for the autism community. First, it will provide an effective intervention for fathers that can be delivered via telehealth. Understanding how to overcome the barriers to effectively involving fathers in interventions will have immediate clinical implications and allow speech-language pathologists to expand service offerings for autistic children.
Second, study findings will provide the research team with data to determine how to improve the coaching program to further enhance outcomes for autistic children. Specifically, the findings will include information about characteristics associated with more frequent use of the strategies by fathers and improved child social communication outcomes.
Finally, the findings will provide clinicians and researchers with a better understanding of how the fathers' beliefs and perspectives influence implementation practice and autistic children's communication skills.
Because there are so few effective communication interventions for autistic children that involve fathers, the knowledge gained from this study has the potential to bridge that gap in clinical services offered to the families of autistic children.
---
Sherri Alms is the freelance editor of The OARacle, a role she took on in 2007. She has been a freelance writer and editor for more than 20 years.
Two new studies have found older autistic adults are at risk for age-related physical conditions and injuries and are particularly susceptible to certain mental health issues. The studies were presented at the International Society for Autism Research (INSAR) annual meeting, held May 3-6 in Stockholm, Sweden. The research presented is considered preliminary until it is published in a peer-reviewed journal.
Physical Health Study
In the study on physical health, a research team headed by Shengxin Liu, a Ph.D. student at the Karolinska Institute in Stockholm, found that older autistic adults had higher risks of a range of conditions, including heart failure, chronic obstructive pulmonary disease (COPD), osteoarthritis, anemia, glucose dysregulation (a blood sugar level that fluctuates abnormally) and self-harm. Other conditions commonly seen were type 2 diabetes, falls, spinal issues, and problems in the esophagus, stomach, and small intestine.
The researchers reviewed data on people born between 1932 and 1967 in Sweden, excluding those who died or emigrated before age 45. The team followed them from age 45 through the end of 2013, looking at 39 physical conditions associated with age. Reasons for the increases in the different health conditions varied, according to Liu. Anemia, for example, may be more common because some autistic people are selective about what foods they will eat. "With these restricted eating behaviors, they might lack, for instance, iron, which resulted in iron-deficiency anemia. This definitely persisted into older autistic adults," he noted.
Lauren Bishop, an associate professor of social work and investigator at the Waisman Center at the University of Wisconsin-Madison, interviewed for an article about the INSAR studies on the HealthDay News website, noted that social determinants of health may also exacerbate or exaggerate the disparities found in the study.
She pointed out that higher rates of unemployment and underemployment factor into issues that could affect health like higher rates of poverty, housing instability, and lower quality of medical care, for example. She also said that "autistic adults experience high perceived stress and increased likelihood of feeling as though they have to camouflage their autistic traits to fit in with society."
Social Connectedness Study
In the second study, on social connectedness among older autistic adults, researchers in London found that those with autism were particularly susceptible to lower quality of life, more mental health problems, and less social connection. Women were lonelier than men. Better social connectedness was a strong predictor of having both fewer mental health problems and better quality of life for those with autism.
"Our findings did align with what we expected, but I was surprised and saddened by how many of the middle-aged and older autistic participants experienced social isolation and loneliness," said researcher Gavin Stewart, Ph.D., a postdoctoral research fellow at University College London.
The researchers used data from the AgeWellAutism study to examine answers to both standardized and open-ended questions from 428 adults aged 40 to 93. The research team was looking for associations between quality of life, mental health problems, and the experience of loneliness among middle-aged and older adults with autism.
Some of those surveyed said they struggled with being autistic in a world designed for non-autistic people. Stigma and barriers made it difficult to access employment and education, among others.
"Some also mention that they don't just lack social support from friends and family, but they also lack formal support from health care professionals, too. This means that, for some, their health care needs aren't being met," Dr. Stewart said in the HealthDay News article.
Dr. Stewart noted that more research is needed to improve "the accessibility for autistic people to get involved in existing socialization opportunities in their communities. And the best way to do that is to work with autistic people as research partners, as they are experts in their own experiences."
---
Sherri Alms is the freelance editor of The OARacle, a role she took on in 2007. She has been a freelance writer and editor for more than 20 years.
Earlier this year, OAR laid out a set of ambitious goals to continue engaging community members in celebration of April's Autism Acceptance Month. OAR staff worked with teachers, parents, clinicians, autistic individuals, employers, and researchers to support their local initiatives and increase autism acceptance. This recap describes what was accomplished in partnership with community supporters like you.
Goal 1: Support the autism community with information resources for autistics, families, educators, and professionals.
OAR's informational resources include guidebooks, manuals, and lessons on how to help autistic individuals  thrive as active members of their communities. These resources are provided at little to no cost to autistic individuals, families, schools, nonprofit organizations, and police and fire stations. OAR's goal was to distribute 40,000 informational resources to autism community members by the end of April.
Results: Between January and April, OAR distributed over 55,500 resources through the online store and digital downloads. OAR's resources are available at any time for anyone who can benefit from their information and guidance.
Goal 2: Teach students in general education about autism using the Kit for Kids program.
Since 2014, more than 184,000 students have learned about autism through the Kit for Kids program. With this goal, OAR hoped to expand that number to an additional 15,000 students, using the Kit for Kids and Autism Tuned In peer education programs to teach them how to understand autism and learn to be good friends with their autistic classmates.
Results: Between January and April, OAR surpassed its goal by reaching 29,430 students, bringing the total number of students impacted by Kit for Kids to over 213,000.
Goal 3: Support autistic young adults through OAR's Hire Autism initiative.
Since 2017, Hire Autism has directly supported over 700 job seekers, welcomed over 270 employer partners, and trained over 100 volunteers. This year, Hire Autism set a goal to register 1,000 new job seekers, support 240 job seekers through the Navigator Program, train over 40 volunteers, and welcome 80 new employer partners.
Results: From January to May of 2023, Hire Autism registered 271 new job seekers, supported 101 job seekers through the Navigator Program, trained 14 volunteers, and welcomed 32 new employer partners.
Goal 4: Raise money for OAR's programs, resources, and new research.
OAR's signature fundraising program, RUN FOR AUTISM, raises funds to support applied autism research that aims to help autistic individuals and their families improve their quality of life. During the month of April, the RUN FOR AUTISM program set a goal to raise $80,000 and engage up to 500 runners dedicating their 2023 miles to autism research.
Results: RUN FOR AUTISM surpassed its goal by raising $82,862.95 and engaging a total of 779 athletes during the month of April. The funds raised will go towards OAR's mission to apply research to the challenges of autism.
Looking Ahead
The successes OAR experienced through the Autism Acceptance Month Campaign reveal the strength of the autism community and the dedication of OAR's supporters. OAR once again thanks our fantastic community for all the work you do to increase autism acceptance year-round!
If you are looking to stay involved in any of the above initiatives, contact info@researchautism.org. If you like what OAR does, share your feedback on the GreatNonprofits website.
Two fathers, both members of OAR's RUN FOR AUTISM team, describe what is like to raise autistic children, from diagnosis to achievements to lessons learned and the bonds they have with their children.
Opportunities
The COVID-19 pandemic created a lot of challenges to navigate, but it also presented new opportunities. At the onset of the pandemic, my then 16-year-old son, Michael, was in his first year of a high school life skills program. As COVID-19 shut down in-person workplaces, I began working from home, which gave me more opportunities to do things with him.
I committed to getting out of the house at least once a day and going for a walk with Michael. Our daily walks started out at local parks. In August of 2020, our two parks were flooded during several heavy rainstorms and closed due to excessive damage, so we pivoted to the high school track to continue walking. Michael transitioned to a combination of running and walking laps, and soon he was going to the track six days a week to run laps. By November, he was getting ready to do his first 5K virtually with OAR's RUN FOR AUTISM, the equivalent of 12.5 laps around the track.
When 50- or 100-meter runs were considered the limit for what special needs kids can do, running a 5k, or 5,000 meters, was going to be challenging. It seemed like the perfect opportunity for a kid with autism to exceed his limits. There were many days when Michael said, "Dad, I want to go do training," and I did not feel like going for a run with him. But, if I didn't take him to the track, he would lose a good opportunity to exercise and there was no denying his motivation. What worked for Michael was that he had someone in his corner who believed he could do things like run 5Ks.
Last September, he inspired four special needs friends to come out to run or walk in the local Travis Manion Foundation 9/11 Heroes Run. Three of his high school classmates also joined him for this 5K run in the rain. The foundation's motto is "If not me, then who?" and that day he lived by that motto. For Autism Acceptance Month 2023, he captained his fourth 5K run event with the RUN FOR AUTISM.
Now 19, Michael has completed sixteen 5K runs since November of 2020, including four as the captain of Team Michael. Michael also ran a five-mile race, headed up the Garnet Valley High School Military Appreciation Club team of runners for the Travis Manion Foundation 9/11 Heroes Run in 2022, and ran a 2.5-mile segment with the Special Olympics of Pennsylvania Law Enforcement Torch Run in November of 2022.
Running has not come easy for Michael, but his Grandpa Joe, my father, paved a path for him to follow. Grandpa Joe was an avid runner completing 49 marathons and inspiring many to take up running. When he left us in 2013, things were set in motion for me to run a marathon like the many Grandpa Joe had done. Team Michael started in 2014 with the Marine Corps Marathon and has participated with OAR in six Marine Corps Marathons through 2019. In 2020, Team Michael transitioned to a 5K run and Michael has captained the team for four 5K runs. Grandpa Joe is proudly looking down from heaven on his grandson Michael and his accomplishments as a runner. His grandfather provided the inspiration for Michael to find his legs as a runner.
COVID-19  created an opening for Michael to take off as a runner, and his daily runs became a healthy means for him to get out of the house and socialize. It also provided a natural balance to the adverse effects of his medications. All this was possible because my son was able to turn the COVID-19 pandemic into an opportunity.
That experience taught me three things I am happy to pass on to other fathers:
You know your child best (except for Mom), so don't be afraid to try something others would never imagine is possible for your child.
When afforded the time to try new things, don't let those opportunities slip away without taking on a new challenge.
You're a parent, which means you can provide unique support and encouragement for your child. Lean in and help facilitate opportunities for them.
---
David Cleary is father to four children: twins Beverly and James, John, and Michael, who is the youngest. He works as an engineer and previously served in the Navy as a flight officer. His wife, Patricia Tuggle, is a nursing instructor and a retired Army Reserve colonel. Although it's never easy, Patricia and Dave work as a team to balance the challenges of autism with all the other aspects of family life.
---
He Makes Me Proud
My personal journey as the father of an autistic child has been amazing. And that could be the end of a very short story, but you probably want to know more. When my son Josh was born in 1997, autism was not on anyone's radar. When he was diagnosed in 2001, there was hardly any information or awareness of what autism was. At that time one in 110 children were diagnosed. Let me explain how it went.
In 2001, Josh was missing some of the established milestones for development. His pediatrician mentioned autism. We thought the doctor was crazy and did not believe him. We did, however, agree to see a neurologist. I was so sure that everyone was wrong about Josh that I didn't go with my wife to the appointment. My wife told me the neurologist took one look at Josh and diagnosed him immediately. With that news, even though I still didn't believe it, I figured there must be some sort of "pill" or remedy, like there is for any other medical diagnosis. When we met with the pediatrician and asked about the cure, we were told there is no cure. Then we asked what causes autism and the pediatrician said we don't know. Like many other parents, we were frustrated and confused.
This is the amazing part. I'm not the most religious guy, but the first thing that came to my mind is that God only gives us what he knows we can handle. For this simple reason I believed that I was blessed with Josh. That belief has made everything he and I have done together a positive experience.
We especially enjoy participating in sports together, from weightlifting to running. My participation in the RUN FOR AUTISM team has been good for Josh and me and has given me a platform to raise awareness. Josh ran the Shamrock Shuffle with me as part of the RUN FOR AUTISM team and getting him across the finish line was awesome. We were also featured in an ad for the Chicago Marathon when I ran as part of the RUN FOR AUTISM team.
We are lucky to live in a town that has the best special education system. It was apparent that Josh could not keep up in a mainstream classroom even with an aide. Our school system has a self-contained special education elementary/middle school. Initially, I felt that he would miss out on the social aspect of an inclusive school. However, after seeing the progress he was making, I was no longer concerned.
Josh was more than ready for high school. In fact, he was very popular. His teachers throughout his school years were most helpful. He was an active member of his high school football team, which I wanted for him and also to educate the other players and their families about autism. On his senior night, he played during the one play that resulted in a touchdown. This made ESPN.
Currently, Josh is employed at Leyden Resource Center for Adults (LRCA), a not-for-profit family-run organization that provides on-the-job training for people with developmental disabilities.
Throughout this journey with Josh, I have learned so much. Besides the support of Josh's teachers, I have met and gotten to know many people who are parenting autistic children. Their support and our discussions have given me new insights and approaches to raising Josh. What has been most useful is learning patience and understanding. Everything we do with Josh is based on his time and feeling. At first, I didn't believe that this could work but it has turned out to be the best for Josh and for us as his parents. Seeing him function like an adult, going to work every day, makes me proud.
---
Dan Padilla is a fair housing investigator/equal opportunity specialist at the U.S. Department of Housing and Urban Development. He has completed 11 Chicago Marathons as part of the RUN FOR AUTISM team. He is also an ambassador and lead fundraiser. He has always been involved with sports, serving as coach for local youth football, baseball, softball, and cheerleading programs. He lives in Northlake, Illinois, with his wife, Kimberly, and his children, Nick, Alyssa, and Josh.
The Hire Autism Active for Autism 5k team, comprised of volunteers, supporters, and staff, came together in April to raise $3,804 for the Changing Lives Fund.
OAR would like to extend a special thanks to team members Claudia Zacharias, Jeff Crawford, Brigit Parratore, Kayla Birdsall, Caitlin Schaefer, Amanda Rioux, Forrest Short, Alana Thomas, Julie Beeker, Brook Kacala, Jane Rouse, and Kimberly Strickland for their efforts.
Hire Autism volunteer Claudia Zacharias led the team by raising $1,500, followed by Jeffrey Crawford, who raised $1,193.
When asked why she participated, Zacharias said, "My family has been impacted by autism, and I have come to appreciate the excellent work of the Organization for Autism Research. As a navigator with Hire Autism, it is an honor to walk alongside autistic job seekers and support them on their journey. I am grateful to my family members, friends, and colleagues who have sponsored me."
Interested in learning more about Hire Autism and how you can get involved as a job seeker, employer, volunteer, or supporter? Head over to hireautism.org for more information.
"I hope the film shows Dads like me that it doesn't have to be quite so lonely, and actually talking about 'it' can only help you and your child." – Richard Peake, a father featured in the film
June is the month we celebrate fathers and their contributions to their families. An Australian documentary, "DAD," does just that by featuring the stories of 12 Australian fathers with autistic children. They describe personal challenges, triumphs, and overall experiences in supporting their autistic child.
Produced by Autism Awareness, the film provides insight into the collision between typical parenting styles and autism. In explaining why the organization made the documentary, Autism Awareness Australia chief executive Nicole Rogerson said, "When a child is diagnosed with autism, the few support systems available are often tailored towards mothers – but where does that leave Dad?"
The film asks the dads a variety of questions, including:
How did you feel when you heard the diagnosis?
What did you do next?
How did you and your wife navigate this?
How did you cope?
What role did your mates play?
What impact has autism had on you and your family?
What about the bad days… the worst day?
And the good days?
What advice do you have for a new autism dad?
The film also highlights what autistic research has supported: that moms and dads of autistic children act and tend to bring different methods of support to their child. Mothers and fathers engage and interact in unique ways that not only influence their autistic child's skills and habits but also influence their own personal development with their child. This month's newsletter highlights an OAR-funded study that describes those differences and a program they are piloting specifically for fathers.
As we shake off the last chills of winter and welcome the warm sunshine, it's the perfect time to talk about something close to my heart: the power of getting active, especially for our autistic loved ones. Did you know that a bit of movement can do wonders? In this blog post, we'll explore how outdoor physical activities can make a positive impact on autistic individuals. So, grab your sneakers, take a deep breath, and get ready for a journey of health and joy.
Boosting Motor Skills and Cognitive Development:
Physical activity is a remarkable tool for promoting motor skills and cognitive development in autistic individuals. Activities ranging from playful jumping to ball games can significantly improve balance, coordination, and spatial awareness. Each catch, leap, and sprint are a step towards greater confidence, fostering a sense of achievement and self-belief.
Enhancing Sensory Integration and Emotional Regulation:
Stepping outside opens the door to a sensory-rich playground. The caress of the wind, the rustling leaves, and the feel of grass underfoot offer a wide range of sensory experiences. These interactions with nature can help autistic individuals improve their sensory integration and emotional regulation, leading to an enhanced sense of calm and well-being.
Fostering Social Connections and Communication Skills:
Engaging in safe and inclusive outdoor physical activities provides valuable opportunities for autistic individuals to develop social connections and communication skills. Inclusive team sports like unified basketball or adaptive soccer provide a structured environment for practicing turn-taking, empathetic listening, and expressive communication. Activities such as sensory-friendly nature walks, nature photography, cycling in supervised areas, and adaptive yoga classes conducted by trained instructors cater to individual preferences while promoting social interaction. Water-based activities, including swimming lessons with qualified instructors and guided kayaking adventures, offer safe environments that foster communication, teamwork, and shared experiences. By prioritizing activities that are safe and considerate of the specific needs and interests of autistic individuals, we create enjoyable experiences that promote social connections, self-expression, and a strong sense of belonging within a supportive community.
Promoting Mental Well-being and Self-esteem:
The link between physical activity and mental health is strong. Exercise leads to the release of endorphins, the "feel-good" chemicals in our brains. This natural boost can help reduce anxiety, elevate mood, and enhance self-esteem in autistic individuals, creating a positive feedback loop of exercise and happiness.
Encouraging Independence and Self-Efficacy:
Engaging in outdoor activities can also foster a sense of independence and self-efficacy. As individuals learn new skills and overcome challenges, they gain confidence in their abilities. This sense of accomplishment can translate into other areas of their lives, bolstering their belief in their capabilities and fostering a can-do attitude.
In conclusion, stepping outside and embracing physical activity can bring remarkable benefits to individuals with autism. From improving motor skills and sensory integration to fostering social connections and enhancing well-being, the outdoors offers a world of possibilities. As we relish the warmer days, let's empower our autistic loved ones to harness the myriad benefits of physical activity.
Remember, it's not just about reaching a destination or focusing on the end goal; it's about enjoying the journey, cherishing the small victories, and making treasured memories along the way. So, here's to a season of movement, growth, and joy in the sun-soaked outdoors, supporting and encouraging autistic individuals on their journey towards a healthier and more fulfilling life through the joy of physical activity.
---
Meryem is a dedicated kinesiology student at McMaster University, driven by a profound belief in the transformative power of physical activity. Having overcome her own mental health challenges, she recognizes the importance of emotional well-being. Through her influential blog, Let's Get Well, Meryem actively contributes to the well-being community. She strives to foster understanding, break barriers, and inspire positive change while promoting acceptance and a sense of belonging for all.

April is a time of year to celebrate autism acceptance. During April, you'll see people and businesses openly supporting autism and advocating for the autism community. However, what happens to these advocacy efforts once April is over? It is important for us to promote autism acceptance after April. Besides, autistic people don't magically turn into pumpkins and disappear when the month is over. We need people to accept and understand autistic individuals year-round to show our support.
Last November, I attended the Association of University Centers on Disabilities (AUCD) conference about people with disabilities. During one of the panels, the question of what autism acceptance looks like was brought up. We often hear about autism acceptance, but what does it look like? Below, I have listed a few ways to practice autism acceptance because I think if we have a clear idea, that'll help us create a more accepting world.
Learn About Autism from other Autistic Perspectives
There are many great autistic self-advocates speaking about their experiences on the spectrum. I recommend reading Chloe Hayden's memoir Different, Not Less or Temple Grandin's book The Autistic Brain. There is no better way to educate yourself on autism than through the perspectives of those who have experienced it. Please remember that each of our experiences is unique. So, if you meet one autistic person, you've only met one autistic person.
Treat Us Like Equals
Picture this: You're in a group of people and you mention that you're autistic. Then you become an outsider to the group. You can feel the divide between you and them. You can feel how the other people in the group start connecting and talking more and leave you out of it. Or when they find out you're autistic, they start talking to you like you're a child. It feels like it would've been better if you didn't tell them you're autistic because they would still treat you like one of them, instead of an outsider.
We're still the same people before we told you we were autistic. We didn't magically turn into a three-headed dragon with green skin. We just want to be accepted and treated as equals. Being autistic doesn't change who we were beforehand.
Create Sensory Friendly Spaces
Sensory friendly spaces are environments that lower the risk of sensory overload for autistic individuals. For example, some Chuck E. Cheese locations have Sensory Sensitive Sundays where the music is turned off and the lights are lowered, so that guests can have fun without becoming overwhelmed.
Autism acceptance is widely celebrated in April, but it shouldn't stop once the month is over. We should continue to learn about autism and push for acceptance. I feel proud of the progress we've made, but we need to continue striving for acceptance and understanding of autism.
---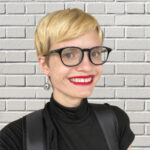 Tiffany Richard is a self-advocate for disability rights. She is autistic and passionate about changing the narrative of autism. She resides in Louisiana with her three cats. In her free time, she enjoys coloring pictures, playing with her cats, and reading.