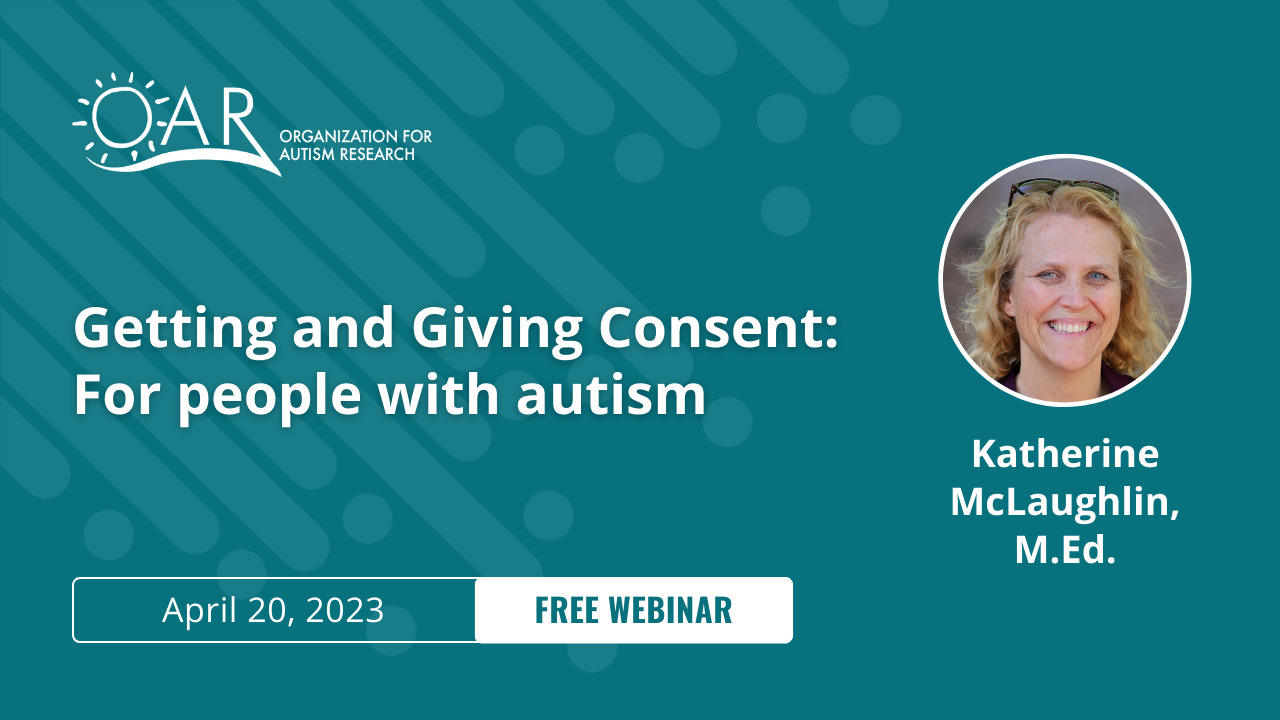 Webinar: Getting and Giving Consent — For People with Autism
Getting and Giving Consent: For People with Autism
Presented by: Katherine McLaughlin, M.Ed., AASECT Certified Sexuality Educator
How do we know that someone wants to do something with us? How do we make sure we are clear about what we want? Whether it is being in a person's company or being sexual with another person, it takes both people to communicate clearly and to listen to the response. In this workshop, Katherine McLaughlin will explore what consent means, how to give consent, how to get consent, and ways to manage rejection when we ask for consent.



 Certificate of Attendance
If you have any questions or comments about this event or if you would like to request specific webinar topics for the future, please contact us at programs@researchautism.org or call 571-977-5391.
Speaker
Katherine McLaughlin

Founder, CEO, & Lead Trainer - Elevatus Training

Katherine McLaughlin, M.Ed., AASECT certified sexuality educator, is the founder, CEO, and lead trainer for Elevatus Training. As a national expert on sexuality and intellectual and developmental disabilities, she trains professionals and parents as well as individuals to become sexual self-advocates and peer sexuality educators. She is the author of the Sexuality Education for People with Developmental Disabilities Curriculum and developer of online courses that engage parents, professions, and self-advocates. She has spent her 25+ year career committed to elevating the status of all people, which is why the name of her growing company is Elevatus Training.