United Airlines NYC Half
When:
2018-03-18T00:00:00-04:00
2018-03-19T00:00:00-04:00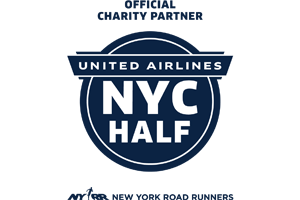 The 2018 United Airlines NYC Half will take runners from around the city and the globe on a 13.1-mile tour of NYC. Led by a talent-packed roster of American and international elites, runners will stop traffic in the Big Apple this March!
2018 United Airlines NYC Half
The Organization for Autism Research will be back at the United Airlines NYC Half on March 18, 2018! Join the RUN FOR AUTISM Team for this great race and help fund autism research and services!
Need An Entry?
Sold out!
Runners who need an entry can guarantee a FREE entry to the race by registering with RUN FOR AUTISM. Select the Join The Team button below to set up your fundraising page, a member of the RUN staff will be in touch with the next steps in the registration process.
To be added to the RUN FOR AUTISM NYC Half waiting list click join the team below.
Have An Entry
Runners who already secured an entry to the NYC Half can join the RUN FOR AUTISM team at any time and fundraise for OAR.
Fundraising Requirement:
The NYC Half has set mandatory fundraising minimums for all charity participants:
$1,000 – NYRR requires all charity bib runners to agree to a fundraising minimum of at least $1000
No fundraising minimum for runners with there own entry. We recommend a fundraising goal of at least $250.
All fundraising is due one month after the race: April 18, 2018.