Carlos Morales was a few drinks in late one evening when he first contacted his local Coast Guard recruiting office, but when he woke up the next day, he did not regret his late-night submission.
He had been eyeing service for a decade, he tells The War Horse. He thought about joining the Marines at 19, then decided to attend the prestigious Boston University. After graduation, he started a successful personal training business. Life got in the way, but he could not shake the small signs the world placed in his path.
"Did you talk to them about Kelsey?"
That always became a common refrain around the house when either myself or my brother were potentially going to start dating someone. To be fair, we both married women that we met during our high school years, so it's not like this was a regular occurrence. But, because there were only a handful of introductions like these, they became memorable. That moment when, undoubtedly, our parents would ask if we had explained to a potential partner that our sister is autistic.
It can be stressful, and quite honestly, a bit jarring. Because of how our family raised us, I spend very little time thinking about Kelsey being 'different.' So, when you're put in a position where you have to explain to someone that meeting one of your siblings will be 'different' – it's a quick reconfiguration of what that person is stepping into.
For us, it's just life.
But for someone who didn't grow up around it, who doesn't know the '-ism's' that your sibling has, it can be unnerving. They don't know exactly what they're walking into when they come and meet the family.
The experiences that I had ran through the entire scale. Some people were excited and built up the moment to meet Kelsey, others were timid and a bit unsure. But in each moment, there was kindness that was shared.
No one ran out kicking and screaming and there was nothing scarring from Kelsey, or to be fair, anyone in our household, that would keep revisiting us deep into the future.
So, let's say you are ready to introduce that special person in your life to your autistic sibling. What should you do and what shouldn't you do?
Don't overwhelm them.
Ten times out of ten, we overwork and overanalyze the situation in our own heads and make it a bigger deal than it needs to be. There is even a tendency to go into every single detail to try and prepare that person for what they're walking into. The fact of the matter is, you're making it more stressful on everyone by being in 'over prep' mode. Avoid the pressure of added stress by skipping the details that can clearly wait for another day.
Let them have their own experience.
Everyone deserves to walk in and walk away with their own unique perspective on what took place. It doesn't have to be your version of perfect, or anyone else's vision of that as well. I can remember countless times thinking that it was important to demonstrate how we were 'silly' with Kelsey, letting the person see that there was levity in all of this. But that wasn't for me to shape, and in some ways, it forced that person to only see that lens we were providing. Maybe they had serious questions that they wanted to ask, but did we make or leave the right amount of room for them?
Remember that mistakes are okay!
It can become an unbearable pressure to talk about mannerisms or habits that might not sit well with your sibling. For example, Kelsey can get frustrated and squeeze her hands together when you try to talk to her for a long period of time. She prefers a short interaction and to get back to her daily routines. The stress in that preparation can become unbearable, so – skip it! It's okay to know that boundaries will be tested on all sides when those first meetings happen. If your goal is to have this person be a reoccurring figure in your life, then give them the space to make that relationship unique for themselves. As in any relationship you have, it's okay to make mistakes.
It's going to feel awkward; it's going to feel clunky, but at the end of the day allowing everyone room to breathe will help everyone learn and grow along the way.
---
Erik James Rancatore is the Agency PR and Media Relations Director for Bader Rutter. His career has spanned marketing, communications, branding and public affairs, where he has helped shape and lead campaigns from the recreational boating industry to nuclear science and state government for well over a decade. He holds a M.A. in Media and Communications from Northeastern Illinois University.
He and his wife Megan have been together for over 18 years, and they have two children that they adore, Flynn (6) and Poppy (2). Of course, he's also the proud big brother of Kelsey.
This webinar was presented on Wednesday, September 13, 2023, by Melanie Whetzel, M.A., CBIS.
Webinar Description: What is neurodiversity? What disabilities and characteristics best describe someone who fits under this umbrella term? Is being neurodiverse a disability under the Americans with Disabilities Act (ADA)? Join Melanie Whetzel, principal consultant from the Job Accommodation Network, for a session that focuses on autism and neurodiversity in the workplace. Learn what this concept means and how autistic individuals may be covered as persons with a disability under the ADA. She will discuss disclosure, accommodations, performance and conduct, and more. This session will include real-life examples and allow time for questions.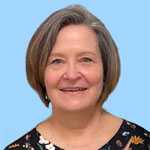 Melanie Whetzel is a principal consultant and team lead for the Job Accommodation Network (JAN), the leading national source of expert guidance on workplace accommodation and disability employment issues. Prior to her career with JAN, she taught and advocated for students with disabilities in the public school system for 14 years. She holds a Master of Arts in special education and a Bachelor of Arts in English. She has completed a graduate certification in career planning and placement for youth in transition and is also a certified brain injury specialist.
OAR interviewed Nyla Cooper, a 2022 Synchrony Family Scholarship winner, and member of OAR's Scholars' Society, about the impact of mental health on her college experience.
Nyla is a junior in the ARTs Foundation, majoring in Communication Arts at Virginia Commonwealth University, who is passionate about the arts. Art has aided her through her struggles with ASD, and she finds it to be healing, and she hopes to open a healing art gallery one day.
The Scholars' Society offers long-term engagement and support for students who have received awards through the Schwallie Family Scholarship, Lisa Higgins Hussman Scholarship, Synchrony Scholarship for Autistic Students of Color, and Synchrony Tech Scholarship. 
We interview our scholars to share the lived experience of autism in college and provide guidance to parents, caregivers, and educators.
OAR: As an autistic student, what are some of the most significant adjustments or stressors you faced in college, and how have you navigated them?
Cooper: Speaking in front of people and giving presentations was very difficult for me. My professors knew of my accommodations and were supportive, however, I still presented because I wanted to try to overcome the anxiety I experienced. Being seen by people daily was a huge adjustment. I hated being on camera. Some professors didn't mind the camera off, but others wanted to get to me.
OAR: How has understanding your own mental health helped within, and outside of your college
experience?
Cooper: I gathered that when I try to do a lot at once, it's not helpful to me. I space out my assignment so that I can have time to understand and process what's required. Also, I take breaks often so that I won't get bored with what I'm learning.
OAR: How have your family or friends impacted your mental health positively or negatively while in college?
Cooper: My family's support has been positively impactful while in college. My mom is my reminder button. I may sometimes forget to start but I do beat the deadlines.
OAR: Burnout is a common feeling for college students, but even more so for those who are autistic. How have you navigated or prevented the feelings of being overwhelmed or exhausted?
Cooper: I take my time. I ask for help from my professors if I don't understand something. As I mentioned above, breaks help stay interested. I think having at least one person in your life who supports you helps. The only time I get overwhelmed is if I was called upon. That hasn't happened yet, so no stress here.
OAR: Were there any hobbies or activities you enjoyed that helped you through your college
experience?
Cooper: Gaming, listening to music, and taking naps has helped me. Do something I love to do balances out with my studies. Can't be all work and no play
Bullying is defined as "unwanted, aggressive behavior among school-aged children that involves a real or perceived power imbalance" (U.S. Department of Health and Human Services, 2014). Bullying peaks in the middle school years and can take many different forms: physical, verbal, psychological, and even cyber. Given that adolescents with autism have difficulty understanding social rules and norms, they are more vulnerable to insidious ("relational") types of bullying, such as exclusion from peer groups. Even after several incidents have occurred, they still may not notice that they are being bullied.
It is important to note that bullying is not limited to peer-to-peer relationships. Sadly, there are adults who sometimes abuse positions of trust and engage in bullying behavior out of ignorance or plain lack of acceptance. As you teach your child about relationships and friendship, be mindful of teaching what "trusted adult" means, who they are, and most importantly, what makes them trustworthy.
Tips for Preventing and Addressing Bullying
1) Remember that bullying doesn't just happen. It is preceded by teasing, ridiculing, and testing of rules, behavior that often gets brushed aside. If you find that your child is being picked on or left out, then address it with school staff immediately before it escalates into something more significant.
2) Help your child understand what a "real friend" is. Use specific, real-world examples and create social stories so they know how to respond when someone doesn't treat them appropriately.
3) It's never too early to build self-advocacy skills. Do everything you can to make sure that your child can confidently stand up to their bullies and express concerns to a trusted adult, regardless of where they are.
4) Peers are less likely to bully if they understand what autism is. Encourage the school administration to educate students and staff members about autism and promote inclusivity, acceptance, and friendship in the classroom. OAR's Kit for Kids is a great resource for promoting autism acceptance!
5) Be attuned to the signs of bullying: avoidance of preferred activities, increased sensitivity or anxiety, changes in daily eating or sleeping patterns, declining grades, appearance of cuts or bruises, and suicidal ideation.
6) Raise this subject with school administration before the start of the school year to facilitate discussions and awareness, should you have any concerns in this area.
Advice from a Teacher: "A seventh grader with autism who is very passive had been pulling his pants down in class. We initially thought he was being naughty, but soon found out that another student had been telling him to pull his pants down. I think teachers need to be more aware of their students and consider the reasons why they might be doing something out of the ordinary, and parents should work with their teen's support professionals to create social stories about being your own person and making your own decisions."
Advice from a Parent: "Teach your adolescent how to distinguish when someone is taking advantage of you—borrowing money and not paying it back, asking for favors but not reciprocating, baiting you so others laugh at your naiveté, or asking you to do inappropriate and illegal things in exchange for friendship. Teach your child what a real friendship looks like."
This post was adapted from Life Journey Through Autism: A Guide to Safety. Click here to order or download the guide.
In a recent Biospace article, John Ricco, the co-founder of Atlantic Group Recruiting, explained that autistic employees "often possess a unique skill set that employers can benefit from, including attention to detail, innovative problem solving, and a strong work ethic." Even with these skill sets, unemployment rates for autistic adults are eight times higher than rates for those without a disability according to the University of Connecticut's Center for Neurodiversity & Employment Innovation. If neurodiverse employees are so valuable, why are they underutilized?  
Manager of the Insights and Solutions team at Johnson & Johnson and autistic speaker Angela Andrews told Biospace that one of the main reasons autistic people may endure challenges at work "is a lack of accommodation." 
What Is an Accommodation?
A reasonable accommodation is a modification or adjustment to the work environment to help individuals with disabilities perform essential job tasks. The benefit of an accommodation is that it gives autistic employees an equal opportunity to successfully perform their tasks to the same extent as their peers. These accommodations can be feasible changes, such as providing more secluded workspaces, flexible schedules, organization software, and clear written directions. However, accommodations can often be difficult for autistic employees to obtain if they are seen as special privileges by employers.  
"If someone gets the courage to come to you and tell you they need an accommodation . . . believe them," said Andrews.  
Companies that Have Embraced Neurodiverse Talent
By embracing diversity in the workplace and providing accommodations, employers can increase workplace comfortability as well as efficiency. Results have shown that increased diversity in the workplace not only assists the employees but also improves the company's revenue by 19%. In a study conducted by the Job Accommodation Network, 58% of employers said the accommodations needed by employees cost the company absolutely nothing and 74% reported that the accommodations were extremely effective.  
A multinational software corporation, SAP, has an Autism at Work program that operates across 12 countries and employs approximately 150 autistic individuals. The program focuses on leveraging the "unique abilities, talents, strengths, and perspectives of autistic people to foster innovation within the company."  
Microsoft built its own Neurodiversity Hiring program in 2015 to "strengthen a workforce with innovative thinking and creative solutions." On its website, Microsoft details how diverse teams "positively impact our company culture, working environment, and how we serve our customers." This program utilizes an extended interview process that focuses on workability, interview preparation, and skill assessment. This process allows jobseekers to show their real selves and skill sets.  
The prominent finance company JPMorgan Chase (JPMC) has focused on hiring neurodivergent employees since 2015. Their programs have allowed job seekers to find employment in software engineering, application development, tech operations, business analysis, and personal banking.  
"We are committed to creating more opportunities for qualified people with disabilities so they can draw on their diverse talents, grow their skills, and advance in their careers," its website states.  
A number of companies are embracing diversity in the workplace and utilizing the power of accommodations to increase efficiency and comfort. The Employer Assistance and Resource Network on Disability Inclusion (EARN) offers a list of companies and organizations that have hiring initiatives or partnerships.  
These companies and many more have embraced neurodiversity in the workplace, leading the way for change. By creating programs and hiring initiatives tailored to autistic and neurodivergent individuals, companies not only nurture inclusivity, but they open the door for exceptional talent. 
---
Lindsay Kaine is an English and communications student at Clemson University and was an intern for OAR's Hire Autism team in June and July of 2023. She is a staff writer for her university's newspaper and has assisted her sorority in raising over $70,000 each year for Alzheimer's research. In addition to her schoolwork, she enjoys reading, writing, and going to concerts. Connect with her on LinkedIn. 
OAR and the Autism Intervention Research Network on Physical Health (AIR-P) are pleased to announce the winners of the Community Grant Competition. This grant provides funding to community members to design, develop, and distribute resources that positively improve autistic individuals' physical and mental health and quality of life. Each recipient will receive a grant ranging between $1,000 and $10,000. This year, we are pleased to award $48,555.00 to support six winners identified out of 17 submissions.  
---
Congratulations to this year's Community Grant recipients!
Bridging the Double Empathy Problem: Autistic-Led Training for Primary Care
Melissa Houser 
All Brains Belong VT, Montpelier, Vermont 
Mel Houser, M.D., autistic physician and the founder and executive director of All Brains Belong VT, will lead the development of a curriculum for physicians, interdisciplinary therapists, and health professions trainees. Topics will include current health outcomes for autistic people, barriers to healthcare access, ableism and intersectional discrimination, and practical strategies for delivering neuro-inclusive healthcare. The curriculum will be delivered through recorded webinars with supplemental text and graphics. This project will build upon All Brains Belong's 2022 Community Grant project, "Everything is Connected to Everything: Improving the Healthcare of Autistic & ADHD Adults." 
CAHELP x OAR Social Skills Video Project
Jennifer Harms 
California Association for Health and Education Linked Professions JPA (CAHELP), Apple Valley, California 
Jennifer Rountree, program specialist and PEERS facilitator at CAHELP, will lead a project team in creating additional role-play videos to supplement the use of the PEERS curriculum when teaching specific social skills related to making and keeping friends. Content for these videos will represent a diverse demographic of teenagers and include updated language matching current slang and hangouts. When completed, these role-play videos will be shared with various organizations across California, allowing for wide distribution and use by those interested in supporting social skills development. 
FEAT OAR 2023
Jennifer Strobel  
Families for Effective Autism Treatment (FEAT) of Southern Nevada, Las Vegas, Nevada  
Jennifer Strobel, FEAT executive director, will facilitate a family advisory committee to develop new media training on financial and health resources, including how to apply for Medicaid and Social Security and Nevada-specific resources for a child recently diagnosed with autism. The
new media will be interactive and produced in both English and Spanish. 
JeffCAN
Wendy Ross  
Jefferson Health – Center for Autism & Neurodiversity, Bryn Mawr, Pennsylvania 
Wendy Ross, M.D., FAAP, director of Jefferson Health's Center for Autism and Neurodiversity, will lead her project team to develop template materials to facilitate the accessibility and inclusion of autistic individuals at sporting events. Dr. Ross has already pioneered programs with the Philadelphia sports teams and will expand upon this work so that other teams and stadiums can adapt it. Materials will include visual supports and stories, and outcomes will be measured at pilot sites. 
Responding to Georgia Families of Young Autistic Children
Nicole Hendrix 
Partnerships for Empowerment, Autistic Acceptance, and Knowledge (PEAAK), Decatur, Georgia 
Nicole Hendrix, co-founder of the PEAAK Advisory Board, will lead her project team to develop and distribute their online and print resources to support families within the Atlanta metropolitan area in navigating access to care for their young autistic children. Funding will support PEAAK in collaborating with the broader community to get feedback on how to refine resources to be most meaningful for Atlanta families.  
Stride for Autism: A New Toolkit for Low-Income Families of Houston Texas
Janniece Sleigh 
The Arc of Harris County, Houston, Texas 
Janniece Sleigh, executive director, and Ana Esparza, parent advocate, at The Arc of Harris County, in collaboration with Antonio Pagan and Juliana Vanderburg from The University of Texas Health Science Center for Human Development Research, will lead their project to develop infographic cards and short informational videos in six primary areas: job skills, social skills, self-advocacy skills, emotional expression skills, self-care skills, and education advocacy. The goal of the learning toolkit for self-advocates and providers will be to improve and enhance the well-being of individuals with autism. 
---
OAR congratulates each of these recipients and extends its gratitude to AIR-P for co-sponsoring this program. Applications for next year's competition will open on Friday, October 13, 2023. See OAR's Community Grant Page for more information about the application process.  
Questions or comments? Please contact us at 571-977-5391 or e-mail programs@researchautism.org. 
Since 2012, OAR has helped educate over 184,000 children through the Peer Education program. OAR's commitment to peer education continues with a new cycle of grant funding beginning on September 15 for projects starting as early as April 1, 2024. Anyone who is interested in creating a project that promotes autism awareness and acceptance in grades K-8 using the Kit for Kids program materials can apply for a grant ranging from $500 to $5,000. 
Who Can Apply?
Teachers, administrators, parents, youth group organizers, and autism professionals interested in organizing an autism awareness initiative at a school or other community-based organization are encouraged to apply. Eligible organizations include but are not limited to K-12 public schools, districts, libraries, and 501(c)(3) non-profits in the United States. This includes U.S. military installations overseas. Organizations from low-income communities are encouraged to apply.  
What Does the Grant Cover?
OAR will support projects that use peer education materials. Example projects include awareness campaigns, workshops, and presentations. Eligible expenses include but are not limited to OAR's peer education materials, print costs, honorariums and travel expenses for guest speakers, venue rental, and refreshments. 
When Are Applications Due?
OAR will accept applications from September 15, 2023 until January 22, 2024, for projects starting as early as April 1, 2024. 
How Do I Apply?
Get more information and the application on OAR's website. For questions and comments, email programs@researchautism.org. 
If you are looking for a more challenging and scenic race course, don't miss this bucket-list race in 2024. The Big Sur International Marathon is a point-to-point course run on scenic California Highway 1 from Big Sur to Carmel. The route features towering redwoods, crashing waves,
coastal mountains, and verdant pastures. The centerpiece of the course is the iconic Bixby Bridge, located at the halfway point of the race, where you'll be greeted by a tuxedoed musician playing a Yamaha Baby Grand Piano.
Better yet, you can join the RUN FOR AUTISM team and help spread autism awareness at the same time. Our Big Sur team perks include a free race entry, team tech t-shirt and racing singlet, fundraising support, training tips, team emails, and a Facebook group, plus an OAR medal.  
This race will sell out, so sign up today to secure your entry to an incredible marathon and a great cause. OAR has limited entries into the 2024 Big Sur International Marathon so don't delay! 
OAR invites graduate students in the United States and abroad to submit research proposals for the annual Graduate Research Grant Program. Applications for proposals will open Monday, September 11 with a deadline of Monday, February 5, 2024. The maximum award for master's candidates is $1,000, while doctoral and post-doctoral candidates are eligible for a maximum award of $2,000.  
Interested students should first review the 2024 Request for Proposals and OAR's funding guidelines, then apply online. OAR will announce grant recipients in May 2024 and make the awards in July 2024. 
Since the program was established in 2004, OAR has awarded over $322,067 in grants to more than 180 graduate research students. In 2023, nine students received funding totaling $16,313. OAR hopes to build on this success in 2024, continuing its commitment to support the next generation of applied autism researchers.  
OAR's Scientific Council will evaluate the proposals it receives for scientific and technical merit. Review criteria for the evaluation include: 
Significance: 

Does the study address an important problem? How will it advance scientific knowledge in the field?

 

Approach: 

Are the concepts, design, methods, and analyses adequate and appropriate? Are alternate approaches accounted for?

 

Innovation: 

Does the project employ novel concepts, approaches, or methods? Are its aims original? Does it challenge existing paradigms?

 

Meaningful outcomes: 

OAR places special emphasis on the research's importance to the autism community and its application to the practical challenges of autism. While a proposal's scientific merit in terms of design, methodology, and analysis is vital, the meaningfulness of its outcomes will carry great weight in the final review.

 
OAR's Board of Directors will grant awards based on these evaluations and the recommendations of the Scientific Council.  
For more information, please contact OAR at research@researchautism.org or 571-977-5391.